Vistara unveils signature lounge for business class and Club Vistara Gold customers at T3, IGI Airport, Delhi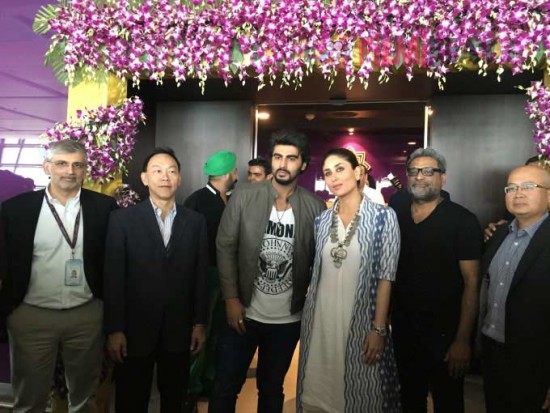 New Delhi: In a constant endeavor to make the flying experience joyful, Vistara, India's fastest growing full service carrier that is setting new service and customer experience standards, unveiled its exclusive signature lounge for its business class and Club Vistara Gold customers at New Delhi's award-winning T3 terminal. The Vistara Lounge, located on the domestic departures concourse adjacent to Boarding Gate 41, was inaugurated today by India's much loved movie stars Kareena Kapoor Khan and Arjun Kapoor along with the critically acclaimed film director R Balki and  Phee Teik Yeoh, CEO of Vistara and Dr Mukund Rajan, director on board, Vistara, and member of the Group Executive Council and brand custodian, Tata Sons. Also present were Sanjiv Kapoor, chief strategy and chief commercial officer, Vistara and Giam Ming Toh, former chief commercial officer, Vistara.
The new 250 sq ft airside space, with seating for around 75 people, provides an opportunity for Vistara's customers to indulge in a refined experience, way beyond the conventional lounge concept. A cohesive union of modern design and insightful planning, the all new Vistara Lounge is the only lounge located directly at the departure gates level of New Delhi T3. This cocoon of comfort envelopes customers in a welcoming array of delightful services, echoing Vistara's brand promise of personalisation and seamlessness. From well-equipped meeting rooms to relaxation areas offering wellness therapy, along with a stylish bar and eating areas, it intuitively attends to every need of a discerning flier in exquisite detail. The gourmet cuisine and elegant interiors make it an experience truly reserved for the well deserved.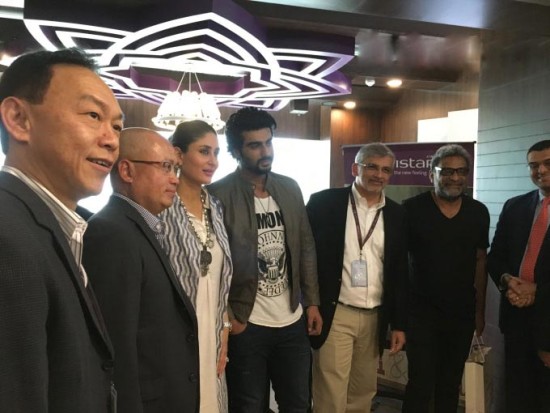 Expressing his delight at the inaugural ceremony of the lounge, Mr Yeoh, Vistara CEO said, "It gives me immense pleasure to unveil Vistara's first and one-of-a-kind signature lounge at our hub, Delhi. Our vision was to create an experience that unravels and gets richer each time our customers travel with us. As our business class customers walk through the lounge they will be enticed with the beautiful environment and expansive views of Vistara aircraft on the runway. The stylish ultra-modern cocktail bar at the lounge will soon become a place to see and be seen. We hope that our customers will appreciate this premium service we are offering, truly the best airline lounge in India today."
The ambience and décor of the lounge are truly of international standards. The lounge lends a feeling of comfort through multiple architectural styles, a variety of seating options and soft lighting, giving passengers a chance to relax and rejuvenate. The lounge offers Wi-Fi, dining facilities, recliner zone, business center with individual work stations, a reading room, bar that serve premium spirits and a VIP room. The heart of the new lounge is a sultry, uptown cocktail bar which is in the shape of the Vistara star overlooking the fantastic views of the runway. These are some of the many innovative features that are on the anvil.
Vistara flies 284 times weekly to and from Indira Gandhi International airport.
Vistara unveils signature lounge at IGI airport