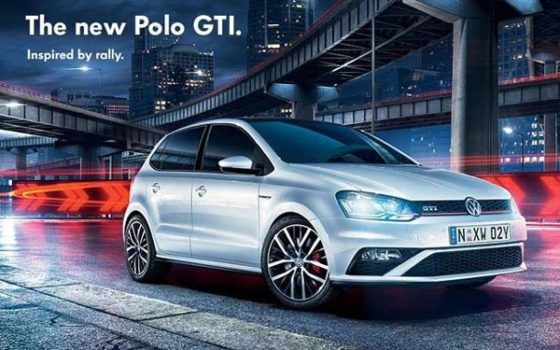 Volkswagen India has just launched what's perhaps the most eagerly anticipated hatchback of 2016. The car in question is the high-performance GTI. Shown earlier at the 2016 Auto Expo, the Polo-based GTI has officially arrived at Rs 25.99 lakh ex-showroom, Mumbai, with a limited run of just 99 cars.
Globally, the Polo GTI is offered in either three or five-door form but for the Indian market, VW India chose to bring the three-door model for exclusivity. Nevertheless, this high-performance model can be differentiated as the flagship model with the help of different bumpers and typical GTI insignia such as distinctive wheels, the red strips in the grille and the full LED headlights.
The highlight of the Polo GTI is, of course, its engine which is a 1.8-litre 4-cylinder TSI engine mated with a 7-speed automatic DSG gearbox. The familiar turbocharged unit pumps out a blistering 192bhp of raw power and 250Nm of torque, allowing the car to accelerate from 0-100kmph in just 7.2 seconds. The top speed, meanwhile, is rated at 233kmph.
The Polo GTI is available with four colour options and different wheel sizes. The hot hatch game has come a long way in the last few years here in India. What started as a humble beginning with the Fiat Palio 1.6 has now come to a point where several global manufacturers are contemplating bringing high-performance small cars. Volkswagen, for one, has marked its presence in this segment with cars like the Polo GT twins. Now, the brand has jumped up several levels by officially bringing the Polo GTI to India.
Volkswagen launches the Polo GTI Rs 25.99 lacs