Kindly tell us what is Muvin?
muvin (www.muvin.in) is India's indigenous teens-centric pocket money app. At muvin, we are digitizing allowance for children and amplifying financial literacy amongst students in India. My co-founder, Vineet Gupta and I launched the muvin app in 2021 and since then we have been focussing on positioning personal finance management as an essential life skill and the need to inculcate it from an early age. muvin came into being to address a major gap area.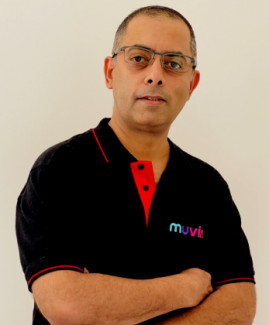 Despite being a digital first-generation, India's teens conduct over 80% of their transactions in cash. Being underserved from a banking perspective (considered unprofitable) they end up entering adulthood with little or no knowledge of personal finance. Today's teens are becoming financially independent a lot earlier than a few decades ago. Boosting their financial knowledge at the school level could redefine the way they understand the value of money, learn how to save and spend wisely- muvin is addressing these areas of concern.
muvin offers an easy-to-understand, intuitive, friction-free and education-powered experience for our users with products that are customised and personalised to the needs of teenagers.
With an aim to enable teenagers and young adults gain financial literacy and independence, muvin offers a smooth neo-banking experience through an instant zero balance wallet and physical prepaid card, powered by RuPay. Our teen users can create their own wallet with a simple KYC journey. Our one-of-a-kind prepaid card for teens – 'muvinCard' provides the convenience of online payments along with the power of a contactless card while making payments offline. We are enabling India's teens to experience independence in their financial transactions and decisions.
Partnering with the parent community is an integral part of our growth roadmap and vision. muvin empowers parents to transfer allowance directly in their child's wallet, who can then use it digitally or through their own prepaid card. Parents can create an account for their children as dependents; transfer allowance directly to the child's wallet (manage and reload their child's debit card) instantly (from anywhere) and monitor their child's spends in real time.
Help us understand the concept of neobank for the youth and what is the future of this business?
The employment of technology helps Neobanks take a consumer segment centric approach to fulfil their basic banking needs.  Neobanks for teens are playing the dual role of enabling transactions (online & offline) while simultaneously building financial literacy & independence among them.
Neobanks for the youth are steadily forging deeper ties with India's GenZ and are disrupting the Fintech landscape.

How the year 2021 went for muvin? Recently, muvin raised $3 million in a pre-Series in Jan 2022, how will this help the company's growth in India?
The year 2021 has been remarkable for us. Our parent company, FinOne Technologies, raised a seed round of over $1 million in April 2021 and soon after we launched the muvin app for the teens. We also onboarded Ace cricketer Hardik Pandya as our brand ambassador to propel our multi-channel marketing campaigns.
The recently concluded pre-Series A round led by WaterBridge Ventures amongst others, will play an important role in expanding our current registered user base from 100,000 to one million in the next 12 months.  We have active plans of enhancing the tech product and introducing several features on our card and mobile app over the next two-three quarters that will substantially upgrade our users' experience. Currently we have a team strength of over 25 and our plan is to grow it to 70 members in the next 12 months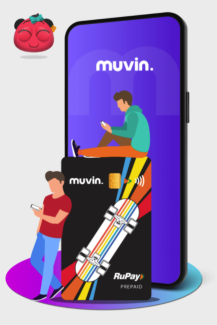 Please share about the safety and security measures undertaken by neobanks to ensure secure payments through their platforms
Money and security go hand in hand, which is why at muvin, we make sure your data is protected with bank-level security and encryptions to ensure your money and information are both safe and secure. We also work very closely with our banking partners to ensure that all mandated regulations are followed to the fullest.
How is technology driving the neobanking business in India?
Empowered with the use of new-age technologies like AI, big-data analysis and cloud computing, neobanks are fundamentally transforming the notion of banking by offering highly personalised and affordable banking services. The big data collected on these platforms will be used to analyse  consumer behaviour which could then be leveraged to offer customised offers and prevent frauds.
Unlike traditional banks, neobanks interact with their customers entirely digitally. There is a lot of focus on investing in the latest technology to enhance the user experience by making the apps secure, error-free and highly responsive.
---
This interview was authored by Vishwasjeet Singh, Editor-in-Chief, Estrade Business News. To share more stories kindly email: vishwasjeet@estrade.in