We are together in this crisis: Neetish Sarda, Founder, Smartworks
Neetish Sarda, Founder, Smartworks speaks about the business impact due to COVID19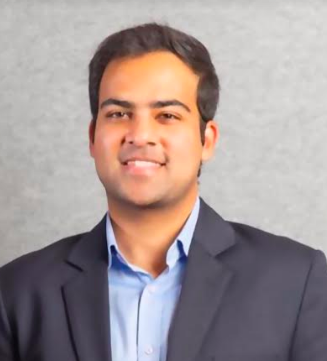 How has COVID19 affected your business?
COVID-19 has had a wide-reaching effect across industries globally. We agree there is a slowdown in the market; however, it is too soon to comment on the impact of the current situation.
We have noticed an increase in the number of inquiries from enterprises in the last few weeks, though we believe the materialization of deals might take longer than the usual time. During this time, we have invested significantly in keeping all our facilities sanitized and infection-free by following measures as suggested by local and global authorities. Enterprises are now wanting to go ahead with a managed office space provider, particularly in times of uncertainty, as it allows them to focus on core business. At the same time, the day to day hassles can be taken care of by the workspace provider. Benefits include flexible tenure, no Capex incurred, significant cost savings, hassle-free operations, among others.
We continue to run the automated infrastructure, i.e., internet, technology services, for many of our clients and are also supporting companies that are providing critical/ essential services during this pandemic. Separately we are ensuring the blue-collar staff is paid fully during this period and spending heavily on the sanitization of premises even during the lockdown.
How are your teams working and communicating during such times?
At Smartworks, our key priority is the safety, health, and well-being of our employees. Our teams Pan India are leveraging digital tools to stay connected, collaborate, and engage with clients/ partners to ensure the expected outcomes. Our employees are well aligned with the business objective of the company and are working hand in hand to deal with the current situation.
We have been sharing regular updates with our employees, in the form of advisories and e-mailers. We have created a detailed COVID- 19 HelpGuide for our employees and members to help them understand the pandemic. Apart from the symptoms, preventive measures, it also details out the importance of social distancing, productivity tips while working from home, things to do while self-isolating, and courses one can undergo to upskill themselves. We have converted all our in-person events to virtual events to keep them engaged and motivated during this time.

Systems and processes have seen new changes. Do you feel the new way of working will change the way we worked in offices?
COVID19 has made industry players learn new working systems and processes to keep the businesses on the run. They have embraced the change to connect well with the distributed workforce from multiple locations (remote) by offering feasible options like- work from home, flexible working hours, and virtual collaborations to their employees. An Inspiring office experience will always be top of mind for enterprise businesses to attract the right talent, boost employee productivity, and ensure employee morale.
The clients have started asking for the more distributed workforce, and we believe this trend will continue in the coming days as well. The hygiene factor and sanitization of the workplace with a focus on mental and physical health will take precedence over other considerations. With co-working players best suited to offer these solutions, the market will be ripe again.
This is a once in a lifetime event for all of us, do share your reason for optimism?
The world has witnessed an unprecedented set of challenges, but we have seen some great examples of collaboration, selflessness, and determination from people across the nation/world. We need to understand that we are together in this crisis, and we all have to play our part responsibly. Social Distancing is the only and best way to fight against this tough situation. It is our collective responsibility to accept the change and embrace it the way it is at the moment, as our efforts and attitudes will ensure the welfare of the community at large in the coming days. 
Smartworks is based out of Noida. For more information kindly log on to https://www.smartworksoffice.com/