India, 14 March 2017/Team Estrade//– As part of its expansion drive, Wheelstreet.com a bike rental aggregator, today announced its plan to launch its services across tier 2 and tier 3 cities in India. The company will initially roll out its services in 12 cities which include Amritsar, Baghdogra, Jaisalmer, Ooty, Mysore, Jodhpur, Nainital, Srinagar, Pondichery, Guwahati, Manali, and Raipur.
"We are already operational in 13 cities in India including all the metros with over 160 plus vendors actively operating on our platform.  Our experience over the recent months has shown us a massive potential residing in tier2 and tier3 cities in India. We believe that there are over 40 cities in India which currently have an unorganized two wheeler rental market and we plan to expand our presence to cover all these cities by this yearend", said Moksha Srivastava, CoFounder, CMO, Wheelstreet.com.
"We are currently operating in 13 plus cities without a single Wheelstreet employee on the field. It is a complete technology platform, wherein vendors and customers can avail the benefits seamlessly" she adds.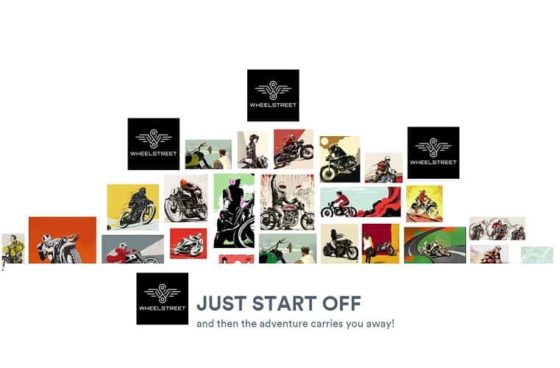 The market has grown in terms of vendors and in terms of customers as well. People have now started going on road trips with their friends and have started using their bike as a functional element and as a style statement.  This segment has emerged in recent years into a unique platform as we were the first in this segment to start the bike rental aggregator model. The market size of bike rental segment is very huge and the total Serviceable Available Market (SAM) is estimated to be around USD 4.6 billion. The market has been growing rapidly from when Wheelstreet began with only 200 bikes in Bengaluru to over 4000 today featuring on the platform.
Wheelstreet has also standardized the pricing towards helping the vendors in the long run. The vendors associated with Wheelstreet earn up to Rs 2 lacs a month. They use the app to track their bookings and manage their fleet, Moksha said. The fact that Wheelstreet is the first online bike rental aggregator entering a hitherto unorganized sector, played a major role. Along with this the technology that the company has incorporated into this model and the way they have dealt with potential loopholes has helped Wheelstreet scale in a short period of time.
About Wheelstreet.com:
Wheelstreet.com is a bike rental aggregator that works with independent vendors enabling them to offer personalized services including different pricing structures for the same bike, multiple pickup locations, a huge fleet of the latest bikes and real time availability on the platform. It is a marketplace for vendors and people looking to rent bikes.
Wheelstreet.com was launched in November, 2014 and is headquartered in Bangalore.  They have a presence in most major cities across India including, Pune, Delhi, Chandigarh, Mumbai, Kolkata, Darjeeling, Jaipur and Hyderabad. The company was founded by Moksha Srivastava and Pranay Shrivastava, two friends in their early twenties. With a fair amount of market research backing the need for an organized two wheeler rental marketplace, they initially began operations in Delhi as the first of its kind in India.
Wheelstreet.com expands to Tier2 and Tier3 Cities