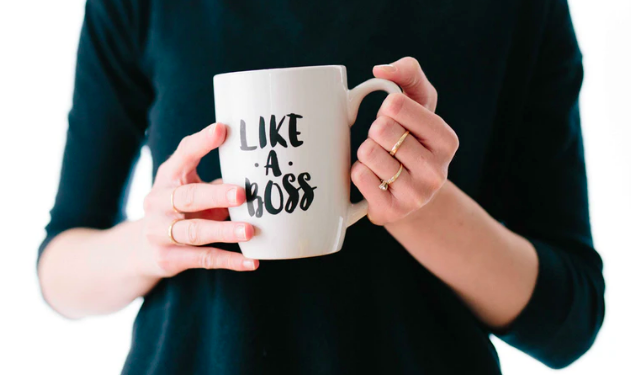 The stories we've heard and the facts that we know of earlier India regarding women paints a very horrible picture in our mind, and the inhumane practices towards women silence our thoughts and are still prominent today in many regions. In a nation where sending girls to school wasn't a widespread practice, some women fought through this system and rose to become entrepreneurs in that era, breaking all the stereotypes becoming an example for many aspiring women. 
There are many examples of women who marched on to become entrepreneurs igniting hopes in the heart of many women who wants to achieve something. Kalpana Saroj is one of the names that turned the tide in women's favour when she transformed a loss-making entity to one of the most profitable firms, and she is also known as the first woman entrepreneur in India. Kamani Tubes was a manufacturing company labelled as a sick company or the worst-performing company that soon turned out to be a lucrative business when Kalpana Saroj took over the business and turned the distressed assets of the company into a profit-making machine. Shahnaz Hussian is a world-renowned name when it comes to beauty products. Shahnaz was married as a teen and still managed to create a beauty empire worldwide. She has bagged numerous awards due to her contribution and went on to claim the title of "Queen of Herbal beauty care."
Few other business women that we would like to list here include, Upasana Taku is the founder of Mobikwik who has faced the odds against the prevailing market conditions, and she had the tenacity to turn her idea into a successful venture fighting through the difficulties and answering the entrepreneurial calling which was upon her mind. Vandana Luthra started the company called VLCC in 1989 as a beauty and slimming centre, and later on she expanded her business in various sectors of wellness industry and today we all know where VLCC stands in terms of its Goodwill. Kiran Mazumdar Shah is known as India's wealthiest self-made woman as she founded a biopharmaceutical firm in 1978, namely Biocon limited, which went on to become the first company to get approval from USFDA, according to Forbes.
One of India's online fashion destination with stylish clothing and accessories for men and women named Limeroad was founded by Ruchi Mukherjee in 2012, and she has received many awards for the same, which goes on to prove that there's not a sector in which women can't excel, and there are many examples in India like Aditi Gupta, who is the author and co-founder of Menstrupedia who has taken a different approach like comics to educate girls about menstruation. BYJU's – The learning app was co-founded by Divya Gokulnath who had a passion for teaching and she effectively turned it into an edutech giant. Many more women have achieved milestones in their sectors and have given a different meaning to the famous saying, "The hand that rocks the cradle, rules the world". They dared to face their surroundings' negativity and say "YES" to their dreams and "NO" to societal opinions.
"Courage doesn't always roar. Sometimes courage is the quiet voice at the end of the day saying, "I will try again tomorrow." – 

Mary Anne Radmacher
Views by Ms. Shubhlakshmi Tiwari, Co-founder and Director, Planet Organic India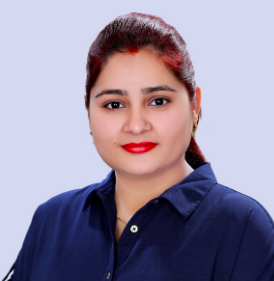 What are the most common challenges faced by women when they start a business?
Women want to enter entrepreneurship sailing through its challenges, as they demand flexibility, quick advancement, and wish to take control of their future. There are many common challenges that come across any beginner in the business. However to be specific, as a female entrepreneur in a male-dominated industry, earning respect has always been a struggle.
Women experience a different psychic tension. According to the work/family narrative and broader cultural notions, their commitment to family is primary by nature, so their commitment to work has to be secondary. This is a well-perceived notion about the female entrepreneur pulling them psychologically behind. Women entrepreneurs even face difficulty in securing funding externally as they are judged as low-risk-takers and hence would not be able to attain the desired success for their venture.
There shall always be something holding you back while starting a business. Someone has said, "the beginning is always the hardest and rightly so, and just because a hurdle seems insurmountable doesn't mean we shouldn't try. So, break free from all perceptions and problems and think of what can go right!"
Is there a change in societal perspective as more and more women are rising up to be entrepreneurs? 
Yes, the change in societal perspective was inevitable. The change is not just visible in urban areas but it is evident in rural landscapes as well where small agriculture, crafts, cotton textile kind of businesses are growing due to SHGs(Self-help Groups) of female entrepreneurs. Women entrepreneurs are gaining societal respect and consideration with the testimony of many successful women entrepreneurs, especially in the startup era.
They are finding investors, holding the top positions in management, and bringing the desired level of risk-taking capacity with the financial, data, and management literacy.
Views on Women Entrepreneurs by Ms. Aparna Reddy, Executive Director, Aparna Enterprises.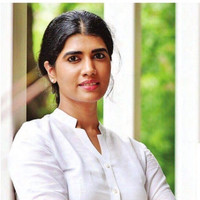 What are the most common challenges faced by women when they start a business?
Starting and managing a business is another name of facing different challenges every now and then. The usual challenges which everyone faces are to keep a clear vision, define long and short term goals, hire right talent and manage finances effectively.
Apart from these challenges women entrepreneurs also have to work hard to gain respect and acceptance from their fellow workers. Often in organizations, winning the trust of internal and external stakeholders becomes a mountainous task for women leaders. While the ecosystem is becoming more progressive, however there is still a long way to go.
Is there a change in societal perspective as more and more women are rising up to be entrepreneurs?
Today we have many leading women entrepreneurs who have reached high in their careers and earned respect in the business world and society. Not only this, but women leaders have also created a strong foothold for themselves in industries that were otherwise male dominated. This visibility is changing the social perspective for women leaders and encouraging women to aim high and give their best in achieving their goals.
---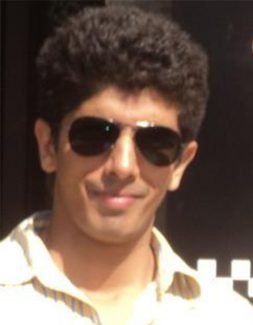 Author: Russel Baptista is a Mumbai-based freelance contributing columnist for Estrade Business Media.   If you have stories to share kindly email: –russel.baptista@gmail.com