New Delhi: Union Finance Minister Arun Jaitley has said that India's current growth rate of 7.5 per cent is not enough as per its own requirement standard and the country has the potential to do better. He expressed this view at the Carnegie Endowment for International Peace, a global American think-tank.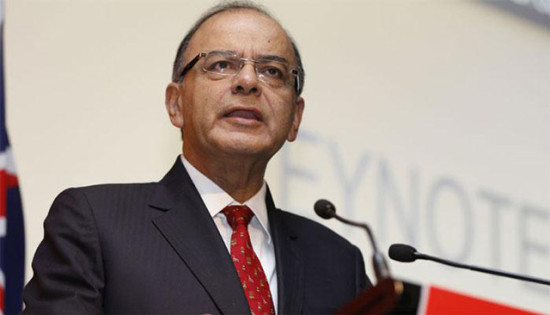 Expressing concern over the decline in India's exports, the Finance Minister said the country's growth parameters were on track and the government is moving ahead on its reform agenda with inclusiveness and successfully meeting all its fiscal parameters.
Noting that both in value terms and volume terms, the global situation has impacted export, Mr Jaitley said that things could improve if some of the variables change. Earlier welcoming Mr Jaitley, Carnegie's president William Burns, who is the former Deputy Secretary of State, said that India had a very important role to play globally, particularly in Asia. Mr Burns said, two years after the BJP came into power there is change in India's economic situation.
Under the leadership of Prime Minister Modi and Jaitley India today is the world's fastest growing major economy, Burns said, adding that inflation was moderated and government was committed to reforms. Mr Jaitley arrived in Washington yesterday to attend the annual spring meeting of the International Monetary Fund and the World Bank, in addition to meeting his Chinese and American counterparts. During his week-long stay, he would also travel to New York to meet with private sector leaders with an objective to attract foreign direct investments to India.
7.5% growth not enough for India's need: Jaitley