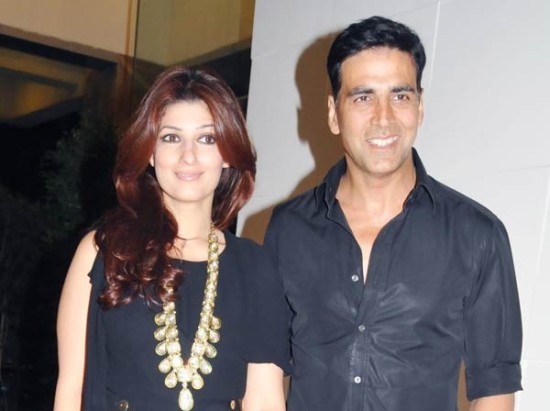 Lodha Group has introduced celebrity couple Akshay Kumar and Twinkle Khanna as the brand ambassadors for its latest landmark neighbourhood 'Amra'.
As part of a new advertisement campaign, the couple will be seen together for the first time endorsing a real estate project in India.
The high-rise residential property comprises of one, two and three bedroom residences housed in 27-30 storied towers with nearly 85% open space. Lodha Group witnessed the sale of over 2000 homes worth IRN 1600 crores at the pre-launch itself whereas another 300 units were sold in the first weekend.
Unveiling Amra, Prashant Bindal, Chief Sales Officer (CSO), Lodha Group, said, "Over the years, Thane as a location has grown tremendously to create its mark today and it has become a booming commercial and residential hub due to the influx of business centres and other key developments. The robust demand generated by this neighbourhood, is proof that there will be a mass exodus of employable populace to Thane in the coming years. This neighbourhood has not only created super normal demand in a highly competitive market such as Thane but also revived its real estate landscape by reinforcing people's trust towards appreciation and investment in real estate."
Speaking on the development, Akshay Kumar said, "Amra is a unique urban concept, as par with master planned neighbourhoods of leading cities around the world. This neighbourhood will enable its residents to live more, do more. I am delighted to be associated with Lodha Group on this new and innovative project, because it's so refreshing to find such a forward looking developer that chose to build a society in a city without harming any nature. Instead of building a concrete jungle, Lodha has brought to us a luxurious nature filled neighbourhood fit for anything."
On being asked how Amra falls into the evolution of Mumbai as a mega polis, Twinkle Khanna said, "This city has been growing at a very rapid pace and it is always nice to see lifestyles that allow you to stop and smell the proverbial roses. Time to reflect and spaces that allow you to do so are both a need and a great luxury. Every day in this neighbourhood, you have the opportunity to relax and re-energise. Amra is a big step in that direction."
Established in 1980, privately held Lodha Developers is amongst the world's select multinational real estate brands with presence in India and the United Kingdom.
Akshay Kumar and Twinkle Khanna to endorse Lodha Group's Amāra