Apple's New Strategy To Dominate Premium Smartphone Segment
Technology giant Apple is reportedly planning to open a flagship store in India -on the lines of its iconic Fifth Avenue store in New York, which is operational 24/7 throughout the year. Apple's Fifth Avenue store is unique as compared to its other stores because it is actually underground. Yes, the store is built beneath a large glass cube in one of the most photographed landmarks of New York. According to a Times of India report, Apple would also come up with string of smaller outlets in India.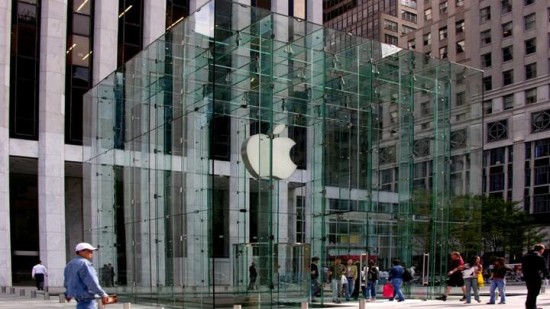 In order to set up the first phase of company-owned stores in India, top industry executives revealed that leading brokerage companies are searching for prime retail locations in Mumbai, the National Capital Region (NCR), Bengaluru and Pune. The company wants to set up most of the Apple Stores of over 2,000-3,000 sqft in India, including space for technical support and holding small workshops, as per a TOI report.
Recently, Apple resubmitted its application for opening single-brand retail stores in the country as there were certain gaps in its earlier proposal. Owing to this, the Department of Industrial Policy and Promotion (DIPP) had sought some more information form the US technology major.
This move by Apple has also motivated Samsung Electronics to hunt for space in order to come up with a similar flagship outlet as well as to revamp its existing 1,100 smartphone brand stores.
Apart from Apple and Samsung, Chinese smartphone maker Xiaomi also confirmed that it has already initiated the process to set up its own single-brand retail stores in India.
In an e-mail response to PTI, Xiaomi said, "We have initiated the process and submitted a few documents online. However, this is very preliminary and the process will only be completed over the next few weeks, after which we will be sharing more details."
Apple's Fifth Avenue-like Stores In India