SBI chairperson Arundhati Bhattacharya is 5th most powerful woman in finance on Forbes list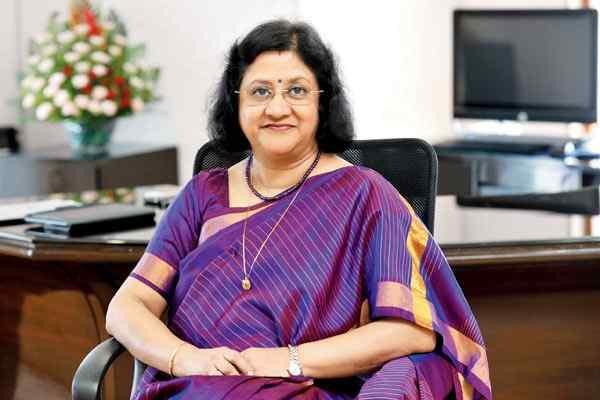 Four Indian women led by Arundhati Bhattacharya, Chairman of the county's largest lender, the State Bank of India (SBI), have been ranked in the latest Forbes list of 100 most powerful people in the world.
While Bhattacharya has been ranked 25th, others are Chanda Kochhar of ICICI Bank (40th), Kiran Mazumdar-Shaw of Biocon (77th), and Shobhana Bhartia of HT Media, which publishes the Hindustan Times (93rd).
"Bhattacharya is at the helm of the nation's largest lender, while Kochhar leads the country's largest private sector bank," the magazine said.
"Mazumdar-Shaw's Biocon is a pioneer in the field of biopharmaceuticals and clinical research, and Bhartia's HT Media is a media house with interests ranging from newspapers and radio stations to online job portals and education."
The list represents seven categories or power bases: Billionaires, business, finance, media, politics, philanthropists and NGOs, and technology, the magazine said in a statement.
Also on the list is the US-based Indian-origin Indra Nooyi, Chief Executive of PepsiCo.
"While the highlight of 2015 may have been Pepsi's 50th anniversary celebration, PepsiCo's CEO Indra Nooyi is greeting a new era by pronouncing that Pepsi is no longer a soda company," said the magazine.
"With less than 25 percent of global sales coming from soda, she told investors that focusing solely on carbonated beverages was 'a thing of the past' and that emphasizing healthier products would 'future-proof' Pepsi's portfolio."
On Bhattacharya, the magazine said, she was facing her most challenging test yet with her bank, what with counting bad loans, which stood at $11 billion in December and caused net profit to plunge more than 60 percent to $190 million in a recent quarter.
The magazine had a similar take on Kochhar.
On Mazumdar-Shaw, Forbes lauded her effort at launcing the initial public offering of Biocon's thriving research arm, Syngene International, last August, amid a volatile stock market. "With a recent market cap of $1.1 billion, Syngene shares are up more than 52 per cent from its IPO."
Calling Shobhana Bhartia a "media baroness", the magazine took note of her serving as the chair and editorial director for India's largest listed media company, HT Media, the publishers of the English and Hindi language dailies Hindustan Times and HT Mumbai and the business paper Mint.
"The group also operates four FM radio stations and multiple websites, including job portal Shine.com and cinema portal Desimartini.com. In 2013, Bhartia launched the business weekly MintAsia in Singapore and then bought Webitude, a social and digital media outfit."