Increased focus on ESG by MSME: As 2022 winds down and B2B companies lay plans for the new year, large corporations will emphasize ESG aspects to create more business value and ensure sustainability, especially as India aspires to achieve net zero targets by 2070.  Amidst this, a key driver of India's economic growth, MSMEs will play a critical role in achieving these ESG aspirations.
However, transforming the sector will require steering the interest of MSME stakeholders towards a low-carbon emitting business model and promoting an incentive-based model that provides adequate finances and other resources as necessary for the transformation. We will see startups and new-age businesses stepping up to amplify awareness, combat inhibitions, and handhold MSMEs toward sustainability.
Several benchmarking mechanisms are also likely to evolve to digitally assess ESG compliance in business operations and benchmark a firm's ESG score with other firms.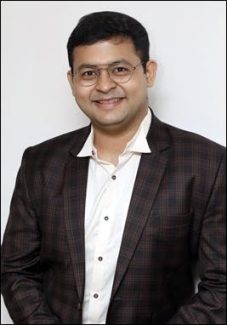 Growth of B2B E-commerce: India has emerged as one of the most exciting regions for marketplaces, which is now a ubiquitous model across every business category. Amidst this, India's B2B e-commerce is one of the fastest growing worldwide. Even though B2C e-commerce was among the highest-funded marketplace sectors, B2B e-commerce led the charts in terms of deal volumes in 2022, which grew 31% compared to 2018.
A key factor for this scale of growth is the dramatic shift in adopting a digital-first approach, especially by MSMEs. Further, enhanced convenience and customer experience via personalization and improved financial inclusion for underserved segments have also contributed to rapid acceleration.
As we enter 2023, B2B e-commerce models will continue to enable and transform Indian enterprises and MSMEs to create greater visibility and resilient supply chains. In the coming years, this space will mature further with the integration of dynamic pricing and personalization and fuel the online marketplace ecosystem with a 5-times growth in GMV."