New Delhi, (PTI) Emphasising that the bad loan situation is not alarming, Banks Board Bureau chief Vinod Rai today said all public-sector banks have got their strategies in place to tackle the stressed asset woes.
"All of them are suffering from stressed assets. They are across infrastructure sectors. But each bank has a strategy to resolve which would be different from every other bank. That is what we discussed," he said after a day-long meeting with heads of PSU banks here.
Asked if the NPA situation of banks has reached an alarming level, he said, "it is not and banks will come out of this".
Gross NPAs of PSBs rose from Rs 2,67,065 lakh crore in March 2015 to Rs 3,61,731 lakh crore in December 2015.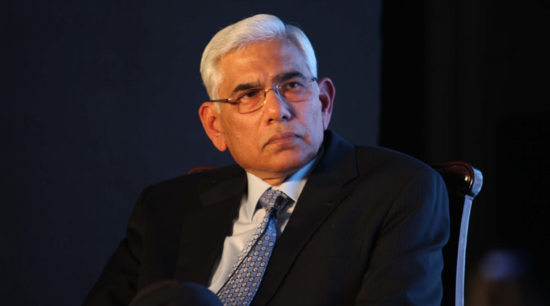 Asked if the PSU banks would need more than Rs 25,000 crore capital infusion budgeted for the current fiscal, Rai said, it will be decided only after the banks declare their fourth quarter results.
"The results are being declared now, audit is going on.Only after that the government will take a view on how much is to be infused," he said.
On consolidation, Rai said all those issues are secondary and no such proposal has come.
"Just now it is the question of trying to resolve the assets and trying to ensure any vacancies which exist get filled up so we are working towards that. Consolidation and all that is being discussed. It is work in progress," he said.
With regard to stake sale in IDBI Bank, he said, it could happen in less than six months but this issue is not looked at by the BBB.
The government in December gave approval to IDBI Bank for raising Rs 3,771 crore during the year, by way of Qualified Institutional Placement (QIP), a move which will dilute its holding by about 26 per cent in the lender.
The government's holding in the bank stands at 80.16 per cent. With regard to credit push, he said, each bank has created a strategy on how they will address their lending issues.
The Bureau was constituted earlier this year to help government select heads of public sector banks and financial institutions and assist banks in developing strategies with regard to capital raising and consolidation.
Besides Chairman, the Bureau has three ex-officio members and an equal number of expert members.
Expert members are ICICI Bank's former joint MD H N Sinor, Bank of Baroda's former CMD Anil K Khandelwal and rating agency Crisil's ex-chief Rupa Kudwa.
Its ex-officio members are Secretary, Department of Public Enterprises, Financial Services Secretary and RBI Deputy Governor.
Bad loan situation not alarming, banks will resolve it: Rai