Balaji Telefilms partners with Xstream and Diagnal to Power its OTT platform
Mumbai: Balaji Telefilms, India's largest TV and film production studio today announced its partnership with Xstream, a leading provider of OTT solutions, and Diagnal, Asia's regional OTT specialists, for powering its upcoming OTT entertainment service, ALT Balaji. Xstream's cloud-based video management system, Xstream MediaMaker™, will fuel ALT Balaji's multiscreen solution ALT Balaji and Diagnal will be responsible for front-end design, development, big data solution and systems integration.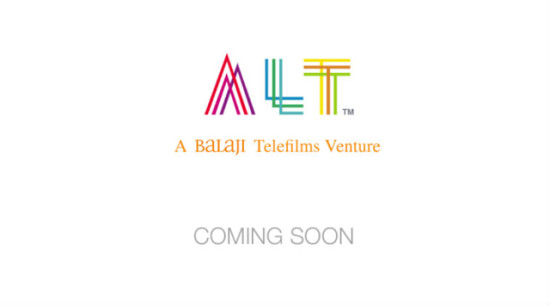 "ALT Balaji wants its audience to enjoy compelling stories and does not want technology to be a stumbling block in their experience. We believe that technology is an enabler and if it's invisible to the consumer then we have done a great job," said Sunil Nair, Chief Operating Officer, ALT Digital Media Entertainment Ltd. "Xstream gives us world class solutions that are flexible allowing us to offer seamless smooth user experience in video playback. Their experience combined with the depth of knowledge of the Diagnal team has helped us very quickly build a fabulous platform."
"Diagnal's proven market expertise and product delivery capabilities combined with Xstream's flexible and scalable platform, their impressive track record of managing high-end, customized Internet video services, proven technology and the twos ability to act as a solution partner, truly sets them apart from others and made them a natural partner and first choice for us. With Diagnal and Xstream we've gained partners who truly understand the complicated OTT ecosystem and we have built a future-proof solution. This enables us to continue to build a platform for our next generation OTT service on multiple devices that we can grow and develop with as we move forward in a speedily evolving market." adds Ashish Bhansali, Head of Product, ALT Digital Media Entertainment Ltd.
Launching this summer, ALT Balaji will utilize Xstream MediaMaker™ and Diagnal's robust technology services to offer the audience in India and abroad an enjoyable experience across various devices.
"As the pioneering studio in India, Balaji continues to propel the entertainment industry forward with innovation and quality content." said Simon Hoegsbro, CEO at Xstream. "We look forward to support their passion for creating quality content with our flexible, proven and scalable cloud- based OTT platform for delivery of multiscreen video solutions and other innovative and personalized services for engaging and delighting subscribers. ALT Balaji is a great example of a true innovator in Direct-to-consumer OTT services and we are delighted to be working together."
"We're incredibly proud of what the partnership between ALT Balaji, Xstream and Diagnal has achieved in a short period of time – a world class OTT product that is suited to the content needs of the Indian market and is also a pleasure to use" said Reuben Verghese, CEO at Diagnal.
The ALT Balaji solution by Xstream is fully cloud- based, using Amazon Web Services. Using AWS, Xstream is able to deliver unparalleled performance and durability to ensure a quality delivery to ALT Balaji subscribers. With EC2 Xstream have access to a perfect solution to operate API's and customer facing services. S3 is used for robust storage of content and assets, which is then served using Cloudfront. Lastly RDS and Redshift are used databases for metadata and statistics.
Solution highlights
ALT Balaji is an exclusive OTT service provided by Balaji Telefilms, powered by Xstream MediaMaker™, using AWS to deliver unparalleled performance and durability
A subscription based Video-on-Demand service with Original and exclusive content being the primary differentiator
Launching in Q2 2016. Will be available across connected devices.
Targeting young, connected and new age audiences.
Balaji Telefilms partners with Xstream & Diagnal