Bollywood superstar Salman Khans Being Human Clothing, which was operating as a retail division of Mandhana Industries, has been demerged from the company to form Mandhana Retail Ventures (MRVL).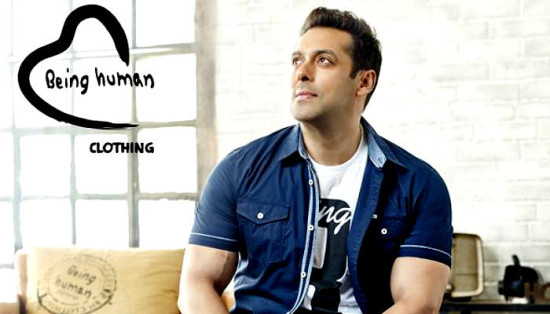 MRVL will manufacture, retail and distribute the brand. Being Human was operating as a retail division of Mandhana Industries from 2012 to 2016.
The brand closed 2015-16 with 51 exclusive stores in India and one in Nepal and targets 80 stores by end of this fiscal, it said in a statement here.
"We are focused on enhancing Being Humans presence internationally by tapping new markets this year," said Manish Mandhana, Director, Mandhana Retail Ventures.
Being Human plans to open exclusive international stores in France and UK as well as its online channel with the brand?s AW16 Collection in July 2016, it said.
The brand, which is present in Europe and UK, will additionally launch its official e-commerce website for US.
With 500 points-of-sale (POS) worldwide, Being Human is available in over 15 countries across Europe, Middle East, Nepal and India and its online sales channel is set up in Europe, India, Middle East, UK and South Africa.
The brand is selling in over 200 POS in the country through retail partners such as Central, Jade Blue, Globus, Lifestyle, Shoppers Stop, Splash and Westside and is available across 150 multi-brand outlets in the country.
It has a footprint in 35 Indian cities with a total retail size of approximately 66,181 sq ft, the company said.
"We are thrilled to have reached a milestone of 51 exclusive stores and overall 350 points of sale in just under four years of inception," said Kunal Mehta, VP – Marketing and Business Development, Being Human Clothing.
Mandhana is a multi-divisional Textile Company spread over multiple geographical locations. Engaged in manufacturing of textiles and garments with state-of-the-art infrastructure.
Being Human demerges from Mandhana Industries