Provides free tailoring courses to needy women
Distributes free sewing machines to those trained under the program
Aims to empower & make 12,000 women self reliant across the country
With a mission to contribute towards Prime Minister Narendra Modi's "Skill India" Campaign, Believers Church has started imparting skill to underprivileged women across the country to help them earn their livelihood. The organization is providing free tailoring courses and sewing machines to women across India and trying to make them financially independent.
An initiative of Dr. K.P. Yohannan, the project has already been initiated in various parts of the country. In the latest phase, 127 women were trained & given certificates and sewing machines in New Delhi & NCR. "We identified the areas where women needed to be equipped, not only with resources, but also the skill required to make the ends meet. This time we have reached out to areas like Mukundpur and Bharat Vihar. The project is being implemented in phases across India and will benefit thousands of women, thereby making lives better for lakhs of people," he said.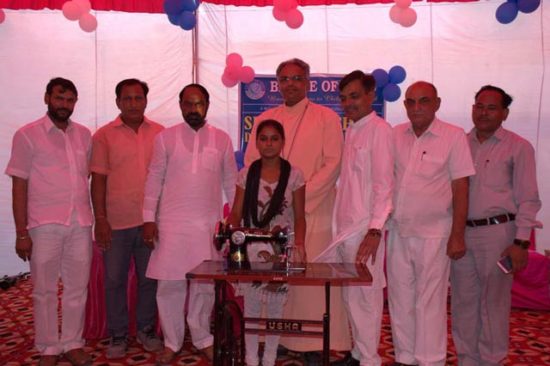 Narender Rana of Bharat Krishak Samaj, who presided over the Delhi event said, "It is commendable that K.P. Yohannan led Believers Church is reaching out to the most vulnerable section of our society and trying to make them self sufficient."
These women aged between 18-45 years were selected not only basis of their economic limitations but also the social difficulties they are facing. We will continue to follow up on their progress while we identify more areas and women who need to be empowered through this program," Bishop Simon John, Head of the Delhi unit added.
In this phase of program, the organization has reached out to women in Nathupura, Fatehpur, Mukundpur, Dwarka, Rohini, Surat Nagar & Bharat Vihar areas of Delhi. Besides, the program also reached out to women from Kutti area of Ghaziabad, Agwanpur area of Faridabad & Sohna region in Gurgaon.
Believers Church Adds Momentum to PM Modi's "Skill India" Campaign