During Assembly elections, Nitish had promised that he would start a people's movement against liquor.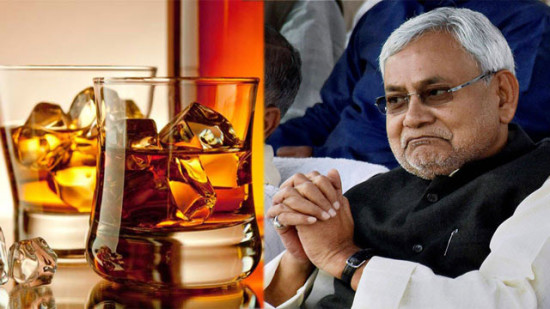 Bihar: Following the prohibition on country made liquor in the state, the Bihar government on Tuesday banned liquor completely, making it the fourth dry state in the country.
Bihar is now the fourth dry state after Gujarat, Kerala and Nagaland.
Bihar Chief Minister Nitish Kumar has said that hotels and bars will not serve alcohol anymore and no license will be given, while adding that Army canteens will continue to sell alcohol.
During Assembly elections, Nitish had promised that he will start a people's movement against liquor in the state and ensure that the ban on liquor is effectively implemented.
The Chief Minister said that the state was going to set an example in the country by banning liquor, and added that the temporary ban on alcohol in the state has received tremendous response from women and children.
In the 2014-15 the excise collection from the liquor in the state was Rs 3,700 crore while the target for the 2015-16 was set at Rs 4,000 crore.
Liquor Prohibition was the first major announcement by Kumar after he was sworn in as Chief Minister for the fifth time following an emphatic election victory.
It was a promise he had made at a public event in April to a group of angry women who had complained about liquor addiction in villages.
He had also exhorted women not to hesitate in destroying the country liquor manufacturing units after April 1, the day prohibition on country liquor will come into force in Bihar.
Do not hesitate to destroy 'bhattis' (manufacturing units of country liquor) if need arises and complaint to the call centre," Kumar had said earlier while launching a campaign to make prohibition a mass movement in the state.
The Chief minister also said that a designated cell would be set up in Patna for strict monitoring of prohibition decision and its telephone numbers would be advertised so that citizens could inform, if they see illegal trade in liquor after prohibition comes into force.
Urging women to make the liquor ban in Bihar a mass movement, Kumar said he decided to go for it to fulfil his poll promise that if he returned to power, their wish to stop sale of liquor, which ruins families, would be fulfilled.
Bihar bans liquor, becomes fourth dry state in India