New Delhi: Clean Motion, the producer of Zbee, an electric three-wheel mobility solution plans on further investing in the Indian market. The Swedish-based manufacturer wants to invest USD 10 million in the country. Expansion of operations and an all-new assembly facility is their goal.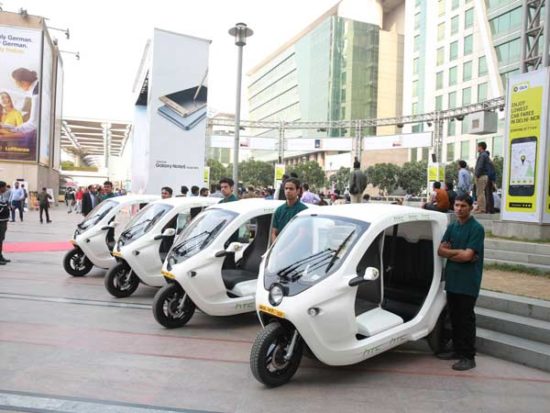 Currently, Clean Motion offers its Zbee in DLF Cyber City in Gurgaon. The electric vehicle manufacturer plans on starting operations in Bangalore and Mumbai as well. Hyderabad is another destination that Clean Motion wants to introduce its electric three-wheeler options.
The investment of USD 10 Million will be done in India in a phased manner. Clean Motion will be investing the total amount by spreading it over three years. Zbee will provide last mile connectivity in a clean and greener manner to several customers.
Within the next three years, Clean Motion plans on having roughly 2,000 Zbee models on the road. The Zbee is also targeting tourist spots for last mile transport. Places like the Taj Mahal could see the electric three-wheeled Zbee as a viable option.
At this moment, Clean Motion has a manufacturing output of just two units per day, which will be ramped up to four units per day by 2016-end. The majority of the components for Zbee are being imported directly from Sweden. In the near future, Clean Motion plans to localise several components to bring down costs dramatically.
Clean Motion plans to invest $10 mn in india