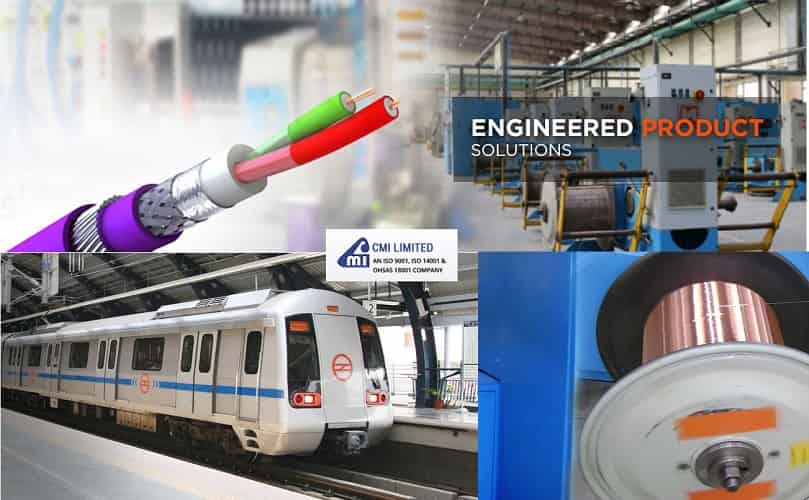 PAT in Q3 2016-17 at Rs. 270.18 Lakh(Rs. 2.70 Cr) on a standalone basis and Rs.203.93 Lakh(Rs 2.04 Cr) on a consolidated basis
EPS at 1.82 on a standalone basis and 1.40 on a consolidated basis
Revenues in Q3 2016-17 at Rs. 5,936.51 Lakh(Rs. 59.36 Cr) on a standalone basis and Rs.8,400.40 Lakh(Rs.84.00 Cr) on a consolidated basis
New Delhi, India, 15 February 2017/Team Estrade//– CMI Limited, the leading specialty cables manufacturer, announced its unaudited financial results for the quarter ended 31st of December 2016.
The revenues stood at Rs. 5,936.51 Lakh in Q3 2016-2017 as against Rs. 7,540.83 Lakh in Q3 of 2015-16 on a standalone basis. The Q2 revenues were Rs. 9,221.95 Lakh. The revenues on a consolidated basis stand at Rs. 8,400.40 Lakh in Q3 2016-2017.
The Profit after Tax (PAT) was at Rs. 270.18 Lakh in Q3 2016-2017, against Rs. 481.26 Lakh in Q3 of 2015-16. The PAT in Q2 2016-17 was at 555.51 Lakh. On a consolidated basis, the PAT in Q3 of 2016-17 was Rs. 203.93 lakhs.
The earning per share (EPS) was Rs. 1.82 in the quarter ended December 31, 2016, as against Rs. 3.54 in Q3, 2015-16.  On a consolidated basis, the EPS was Rs.1.40.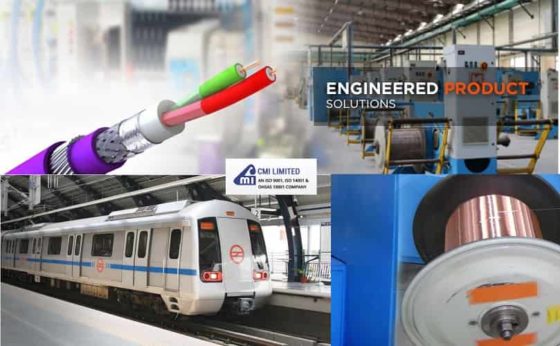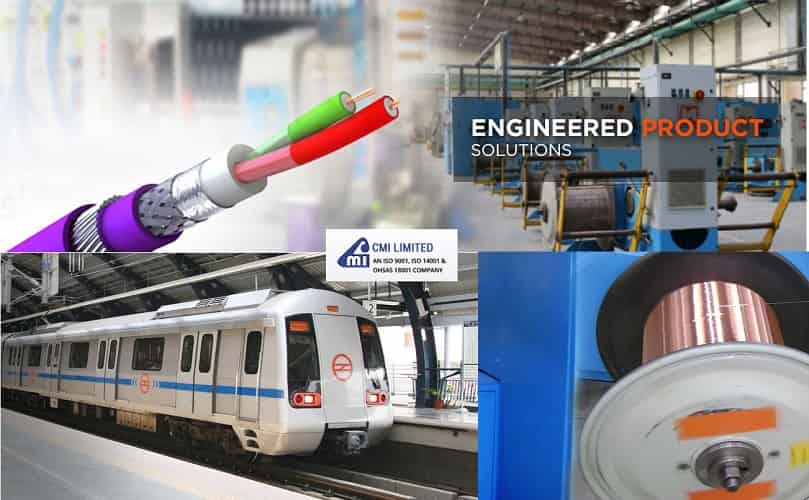 Amit Jain, CMD, CMI Ltd said, "The working of the company has been affected by demonetisation and delivery has been postponed to coming quarters. However our order book remains healthy and we are confident of maintaining a compound growth of 25% on a consolidated basis."
CMI Limited had acquired Fortune 500 company, General Cable Corporation(GCC)'s India operations in 2015-16 and this went on steam in a record 4 months post acquisition. Q1 saw the successful commissioning of CMI Energy India Private Limited. The company has already started bagging orders and has started generating revenues from Q2.
Mr. Jain further added that the new subsidiary "CMI Energy" is fully operational and has started contributing to CMI's topline. There are a number of new products, which are in the offing and will be launched in the next 2-3 quarters.
About CMI Limited:
CMI is a BSE and NSE listed, specialty cables company (BSE Scrip Code: 517330, NSE Symbol:CMICABLES). CMI closed the year 2015-16 with revenues of Rs.27139.28 Lakhs.
CMI Limited, incorporated in 1967, commenced business in 1969 as a copper trading company and in early seventies started wire drawing of non–ferrous metals especially copper. In 1980, CMI diversified its activities by setting up facilities for the manufacture of Dry Core Telecommunication Cables. CMI slowly shifted emphasis from copper trading to cable manufacture, where value addition was higher. With the aid of its in–house research and development, the company started the manufacture of Fire Resistant Low Smoke Cables, Instrumentation cables, Control cables and in 1990, commenced the production of JFTC.
CMI focus is currently on new product development with the emphasis on latest technologies at its facilities. CMI's original facility is located at Faridabad in Haryana. CMI has also began Commercial Production at its new facility at Baddi, Himachal Pradesh in April 2016, which was a part of its acquisition of General Cable Energy Private Limited from fortune 500 Company, General Cable Corporation.
Today, CMI manufactures a wide variety of cables for infrastructure, Railways, Oil & Refinery industries, Engineering Companies, EPCC contractors, and the like. CMI's satisfied customers include Railways & its subsidiaries like IRCON. RITES, MRVC, Konkan Railways, DLW, DMRC & other metros; Oil & Refinery industries like IOCL, BPCL, BORL, GAIL, MRPL, HPCL, ONGC; Leading Government companies like EIL, ISRO, BHEL, NLC, NTPC, NPC, BSNL / MTNL and HEC; Private Sector EPCC companies like L&T, Alstom, Siemens, Hitachi, Linde, Thales, Lurgi, Technip and ABB; Steel plants like Vishakhapatnam Steel Plant, Bhushan Power & Steel, etc. CMI has also exported cables to Sri Lanka, Bangladesh & Iran Railways.
CMI is now manufacturing wide variety of cables including Railway Quad cables, Signaling cables, Ballise cable for Train protection & warning system, Fire survival cables, LSZH / FRLS sheathed cables, Control & instrumentation cables, Cables with TPU sheath, PTFE cables, Special cables for multi object tracking radar, Fire alarm & communication cables, PIJF telecom cables, EPR/CSP/PCP insulated & sheathed Rubber cables, Linear Heat sensing cables, etc.
CMI Limited Q3 results announced