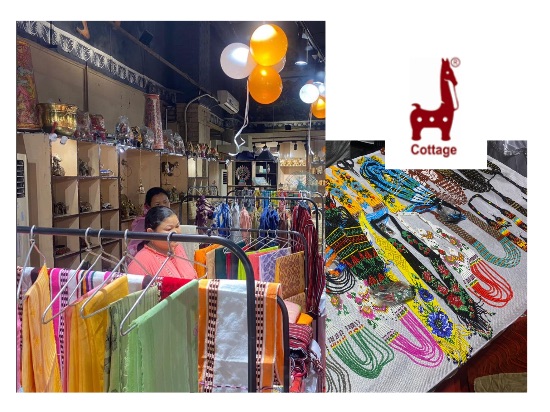 Kolkata: The Exhibition-cum-Sale of exclusive products, specially created by  Skillful craft persons, from North Eastern States of India, is being organised by the Central Cottage Industries Corporation of India Ltd at the CCIC Emporium, 7, J.L. Nehru Road ,Kolkata  The  7 days  event is a endeavor undertaken by Office of Development Commissioner (Handicrafts), Ministry of Textiles, GOI. Known for its indigenous earthy appeal and meticulous craftsmanship, the handmade creations from North East have drawn worldwide attention. The ambit of products showcased in the exhibition include a wide range of high quality handcrafted and authentic range of bamboo handicrafts, grass handicrafts, cane handicrafts, handloom textiles & made ups, pottery and jewelry, representing the crafts traditions and cultural ethos of , Assam, Manipur, Meghalaya, Mizoram, Nagaland, Tripura and Sikkim. The exhibition is an effort to display the nuances of glorious craft traditions and their making from the North Eastern States of India.
Central Cottage Emporium, 7, J.L. Nehru Road, Kolkata – 700013 will remain open for our valuable customer / visitor from 17th – 23rd March 2023, from 10:30 AM – 7:30 PM
About Central Cottage Industries Corporation (CCIC)
Central Cottage Industries Corporation of India Ltd. (CCIC), a Public Sector Undertaking under the Ministry of Textiles is engaged in the promotion and retail marketing of best of authentic Indian Handloom and Handicraft products through its showrooms in New Delhi, Bengaluru, Chennai, Kolkata Secunderabad, Gujarat and Varanasi. CCIC sources its merchandise directly from, weavers, master weavers, craftsperson, and master craft persons, Shilpgurus, National Awardees and Clusters. CCIC is dedicated to the development of Indian crafts and craft person thus providing a unique platform for showcasing and marketing of handloom & handicraft products globally.
Read More Articles on Estrade Business
Cottage Industries: North-Eastern Products