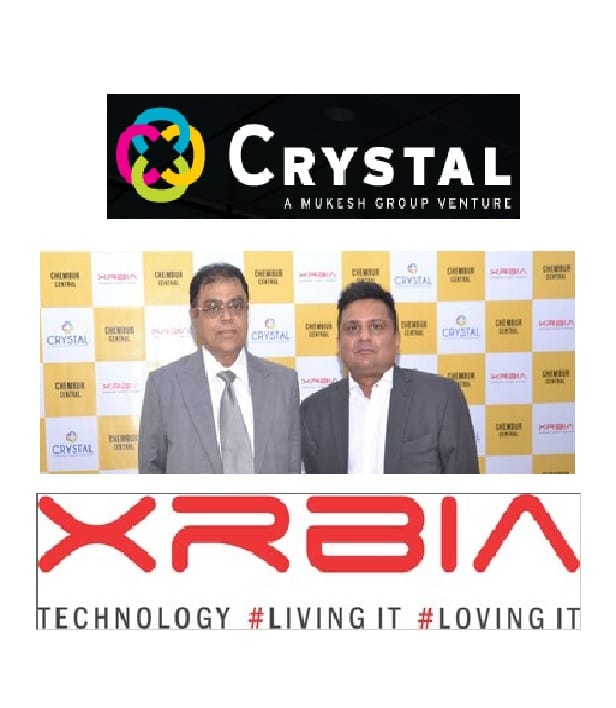 MUMBAI, April 12, 2017 /PRNewswire/ — Mumbai developer 'Crystal Group' along with affordable housing developer 'Xrbia Developers' has announced its game-changing city-centre project whose first phase is planned to be 2000 houses at 700,000 sq. ft. out of an ultimate 6000 houses and 2.5 million sq. ft.
The project will see affordability enter the Mumbai's city-centre real estate market. The apartments start at 40 lacs for 1 BHKs and up to 80 lacs for 2BHKs. The 1BHKs have a carpet area ranging from 180 to 230 sq. ft. and 2BHKs have 305 sq. ft. carpet area. The project will progress across a span of 40 months.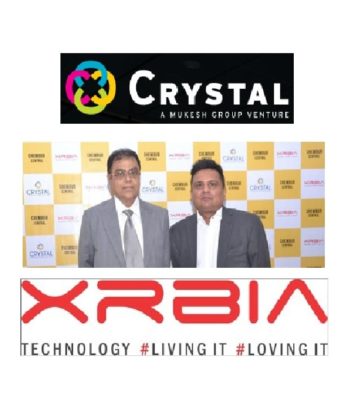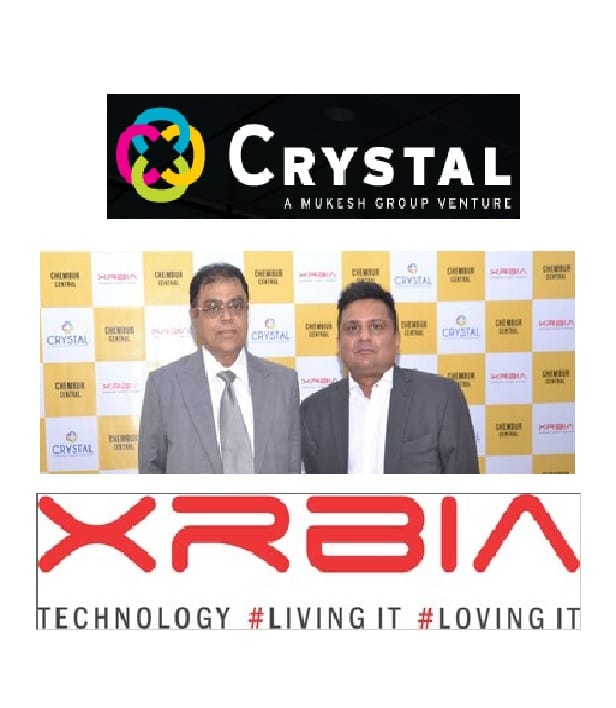 The project, 'Chembur Central', developed by Aryamaan Developers Pvt. Ltd., is located in one of Mumbai's greenest suburbs. Located ten minutes from BKC, fifteen minutes from Navi Mumbai and twenty minutes from both CST and the International airport, the development is ideal for those who require convenient access to the city-centre.
The project's location is set to become increasingly desirable in the coming years, as it will be situated just one minute from Metro 4, one of the 7 new metro stations recently announced by the Maharashtra government. The Phoenix Market City Mall and R City Mall are both located within fifteen minutes of the project.
Chembur Central boasts of 50 state-of-the-art amenities and will be home to a meandering swimming pool. The other major highlights are a multi-level club house, squash court, 600 metre walking track, a speciality restaurant, coffee deck, shopping, spa and amphitheatre among others. The project is conceptualised and master planned by iconic architect Hafeez Contractor.
"The location is seen as one of the most desirable residential locations in Mumbai, with annualized appreciation to the tune of 15-18%, and remains an important investment hotspot," highlights an international consultant report.
Targeted to young professionals and millennials, the project will create compact homes designed for those who value convenience and affordability. With Xrbia's efforts to satisfy society's need for greater space efficiency and Crystal Group's reputation for delivering high quality projects within timelines, together they hope to pioneer the trend of compact houses in city-centres.
"Chembur Central is one of the few centre city projects that is at an ideal location for its connectivity to all the major infrastructural areas of Mumbai. We hope to make this prime property available to home seekers. Crystal group is known for its timely deliveries and quality and we will stand for it in all we do," said Mukesh Doshi, Chairman of Crystal Group.
"We are extremely pleased to bring in compact housing to Mumbai and are confident that it will be a turning point in the real estate sector in Mumbai," said Rahul Nahar, Chairman of Xrbia Developers.
About Crystal Group:
The Crystal Group has been in the business since the early 80's. The company has since moved forward in leaps and bounds making a name for themselves in the real estate sector. Not only are they known for their remarkable structures that mark the city skyline but also for the quality they deliver. The group prides itself in being environmentally responsible more so with technological advances in the fields of construction and real estate. Crystal Group is an expert in sophisticated development and has vast knowledge of both the development world and the real estate sector.
About Xrbia Developers Ltd:
Xrbia understands India's need for smarter, efficient and sustainable cities which offer a higher quality of life to its people. Superior living experiences being priority, brand Xrbia delivers end-to-end urban infrastructure services to its inhabitants. With a goal and vision of building '100 future ready cities by 2030', Xrbia is embarking on a new journey that lays the benchmark for quality and modern urban development in the country. The brand is driven by technology in all they do from construction and operations to enabling customers to measure, manage and pay for services that they use. Xrbia matches the global trend of increasing affordability by designing compact homes and offering standard amenities of free car park, community center with swimming pool and commercial complexes. This year alone they built cities across 18 locations in India and launched 40,000 houses spread across Maharashtra. At Xrbia, the aim is not to build only houses, but cities that are environmentally friendly, technologically advanced, committed to education, dedicated to health, and that foster community spirit.
Crystal & Xrbia Announce Affordable Housing Project 'Chembur Central'