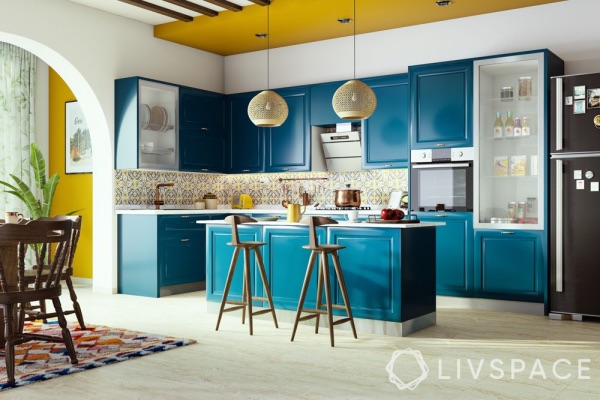 Here are the top 4 Kitchen and Wardrobe Brands that every homeowner should choose 
Over the last two years, people have been viewing the home as far more than just a place to sleep in. Homeowners everywhere are investing in all-in-one spaces that reflect their personality, aspirations, and habits. The kitchen, in particular, is attracting customisations, with modular layouts, nature-inspired accents, enhanced storage, and the latest appliances in high demand. In addition, wardrobes are moving past mere functionality and acquiring character as walk-in closets or other innovative storage and dressing spaces. Choosing the right kitchen and wardrobe can be a challenge, but that's where the professionals can help out. Whether you are moving to a new home or renovating your current one, here are the top four kitchens and wardrobe brands that will add quality and style to your space.
 Capsicum Kitchens
Capsicum Kitchens is a modular kitchens and wardrobes company that offers high-quality kitchen design solutions and wardrobes at affordable prices. Founded in July 2020, the company targets the largely untapped modular kitchen industry by appealing to middle-class homeowners seeking the ideal modern kitchen. The brand prioritises uncompromised quality with a vision "Now everyone can own a modular kitchen".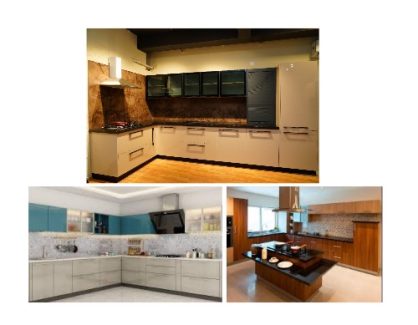 HomeLane 
HomeLane is a home interior company that helps buyers personalise their home interiors from start to finish. Founded in 2014 and headquartered in Bengaluru, HomeLane has emerged as a disruptor in the interior design sector by seamlessly integrating design, functionality, and high-end technology. With more than 4000 projects delivered across the country, HomeLane offers customers a one-stop shop for all their interior design needs, covering everything from layout design to delivery, installation, and post-installation services. 
Livspace 
Livspace is a home design and decor marketplace that connects interior designers, vendors, and customers. It allows users to discover and customize designs and styles, place their orders and get everything delivered and installed as per their needs. Livspace uses a combination of data science, algorithms, and industrial designs, enabling customers to discover a variety of interior designs, personalize each design by color, material and style and thus get the exact look they want. The company takes care of the design and installation and everything in between to transform the living experience.
Design Cafe 
Design Cafe was founded by award-winning architects in 2015 with an aim to create personalised designer homes. They are on a mission to democratize premium design and have worked on more than 5000 homes across the country. The brand operates by the belief that a well-designed home makes space for everything that's part of your life and that good design has the power to change the way you live, work and play.