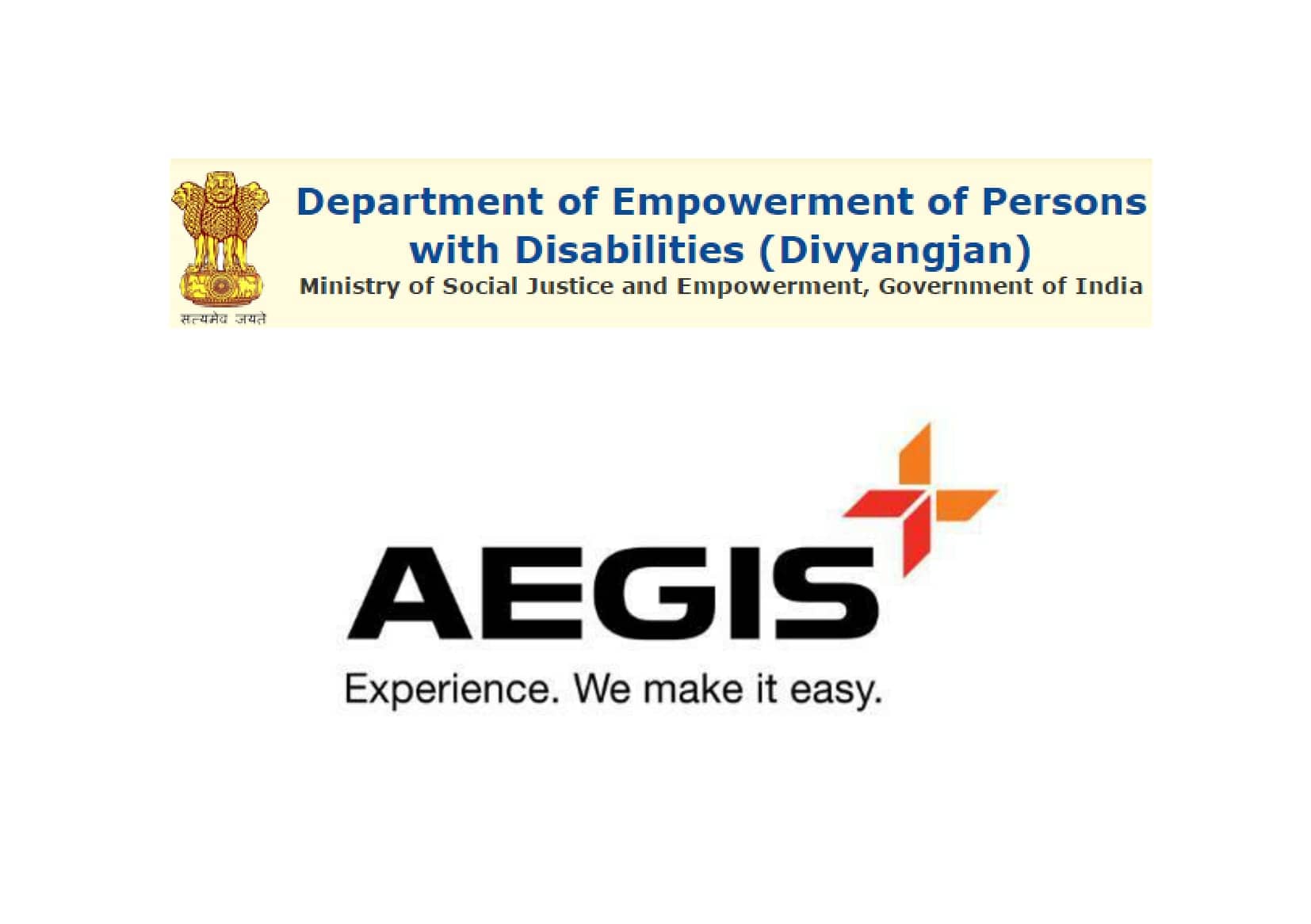 MUMBAI, December 15, 2016 /PRNewswire/ —
– National Award Presented by the Honorable President of India, H.E. Shri. Pranab Mukherjee
– Includes Cash Reward From Government of India of INR 1 Lakh
– Aegis Employs More Than 700 PwDs Globally, Over 1.75% of its Total Workforce – of Which Over 600 Employed in India
Aegis Limited, a global outsourcing and technology services company, today announced that it has been honored with the National Award 2016 for the Empowerment of Persons with Disabilities (PwD) by the Ministry of Social Justice & Empowerment, Government of India. Aegis was recognized under the category – Best Employer for hiring People with Disabilities (PwD). The prestigious National Award was presented by the Honorable President of India, H.E. Shri Pranab Mukherjee and includes a citation, gold medal and cash reward of INR 1 Lakh.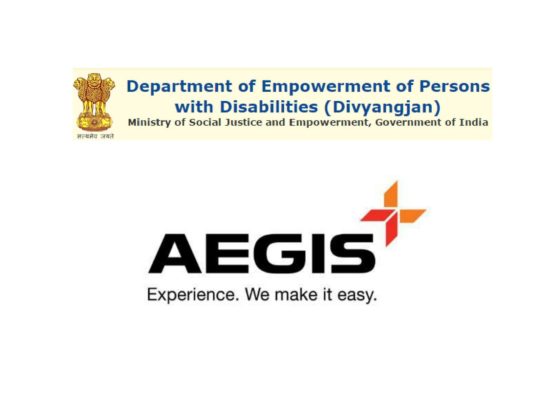 Aegis has scaled-up its Diversity & Inclusion agenda – The Company currently employs more than 700 PwDs globally (over 1.75% of its total workforce) out of which more than 600 are employed in India. Aegis has partnered with over 27 NGOs worldwide and 100+ institutions including Employment Exchanges, Vocational Rehabilitation Centers (VRC), Welfare Foundations and Women Empowerment Institutes. Aegis complements its Diversity and Inclusion initiative through conducting numerous training and sensitization programs along with strong focus towards employee engagement initiatives.
Sandip Sen, Global CEO, Aegis Limited said, "Diversity and Inclusion is at the core of our business strategy and shall continue to be one of Aegis' key focus areas. For Aegis, being honored with the highest civilian award acknowledges our commitment towards creating an innovative, diverse and people centric engagement. Aegis takes pride in recognizing the contribution of PwDs in our growth story."
Aegis maintains a healthy gender ratio of 63:37 and its delivery presence in tier 3 and 4 cities provides opportunity to employ socio-economic and culturally diverse people. The company employs 1.56% of its global workforce as mature age people and 80-100% as local indigenous people.
SM Gupta, Global Chief People Officer, Aegis Limited said, "Aegis is committed towards providing equal employment opportunities and including Persons with Disabilities (PwDs) within our eco-system, while at the same time guiding them towards realizing their career goals. This feature is also in line with our Employee Value Proposition (EVP) – GET SET GO – that reflects the true culture of the organization along with the reason for its existence."
The jury that adjudged the winners for both this recognition was paneled by eminent personalities across diverse fields. The awardees are selected post a rigorous and comprehensive process that assesses several criteria which include PwD Employment Rate, Career Growth Programs, Inclusive Environment and Suitable Infrastructure Modifications among the key ones.
Empowerment of Persons with Disabilities: Aegis Receives National Award