The Union Cabinet today cleared the much-awaited National Civil Aviation Policy. The Ministry of Civil Aviation (MoCA) had sent the revised draft to the Cabinet for approval on June 3 after the Central government proposed a new draft in October 2015.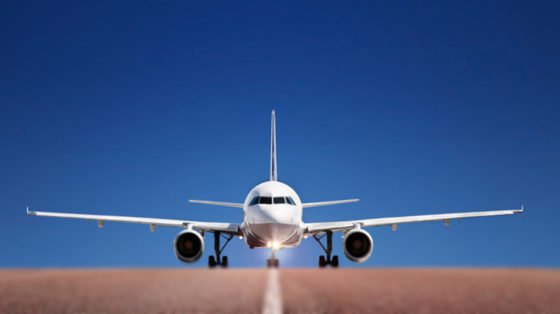 Ashok Gajapathi Raju, Minister for Civil Aviation, Government of India, said the new policy will be a "game-changer" and that the country's aviation sector is poised to become the world's third largest by 2022. "The centrepiece of this policy is the BJP manifesto's promise of Regional Connectivity," he tweeted after the Cabinet meeting.
Aiming the new integrated National Civil Aviation Policy (NCAP) 2016 be a game-changer for the sector, Rajiv Nayan Choubey, Secretary, Civil Aviation (MoCA), Government of India, informed that MoCA has capped one-hour flight at a subsidised rate of INR 2500.
Moreover, the MoCA has replaced the decade-old 5/20 rule with 20 aircraft to fly internationally. The government has also assured its stand on Open Sky Policy for countries over destinations to 5,000 km from New Delhi on reciprocal basis.
Choubey asserted that MoCA is focussed on bringing down the operational costs of airlines in order to lower the ticket rates. They also announced that carriers can now do self ground handling and it is no more mandatory to outsource.
Policy Highlights
• Capping of fare to INR 1,200 for 30 minutes, and INR 2,500 for hour-long flights
• Deploy 20 aircraft or 20% of the total fleet size, whichever is higher, on domestic routes to secure international flying rights
• 2% levy on all air tickets to fund regional connectivity
• Under no circumstances can ticket cancellation charges be more than the "basic fare". Carriers also cannot levy additional charges to process refunds for fly
• Airlines will have to refund all statutory taxes levied in the event of flight cancellations.
• In case of checked-in baggage, the airlines would be charging Rs 100 a kg for baggage in excess of 15 kg and up to 20 kg. At present, Rs 300 is levied for every kg of baggage beyond the 15-kg limit. Only Air India allows free baggage up to 23 kg. Airlines will be free to charge any fee on the baggage beyond 20kg.
• Permission for Indian carriers to get into code-sharing agreement with foreign carriers for any destination within India
• GoI will enter into 'Open Sky' ASA on a reciprocal basis with SAARC countries and countries located beyond 5000 km from Delhi
• For countries within 5000 km radius, where the Indian carriers have not utilised 80% of their capacity entitlements but foreign carriers /countries have utilised their bilateral rights, a method will be recommended by a Committee headed by Cabinet Secretary for the allotment of additional capacity entitlements
• Whenever designated carriers of India have utilised 80% their capacity entitlements, the same will be renegotiated in the usual manner.