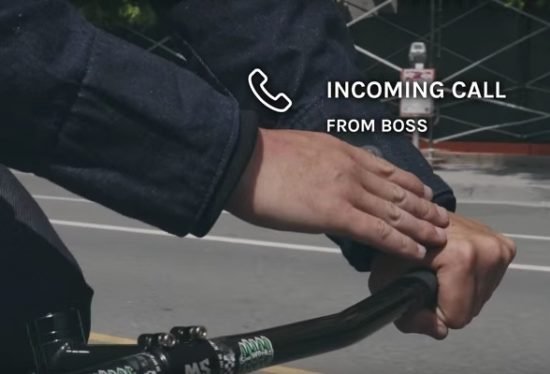 Google just gave us an update on its partnership with Levi's while at Google I/O 2016, confirming that a smart jacket is coming next year.
At last year's developer conference, Google introduced a new technology called Project Jacquard and said it was working with Levi's to make smart clothing. The project basically consists of conductive fabric that can be woven into a garment, enabling the garment to become a display of sorts. It's interactive enough to detect touch, pressure, and your hand's position.
Google's Advanced Technology and Products group has unveiled a Commuter jacket made with Levi's. The jackets' left arm features Jacquard interactive threading. There's also a Bluetooth-enabled loop that connects to the cuff. This loop allows your phone to communicate with the jacket. In other words: you can touch or gesture on the jacket to control apps.
Imagine swiping on your left arm while wearing Levi's jacket in order to turn up the music on your Spotify app, or gesturing to get information about your commute in Google Maps. Because the Commuter jacket was designed as a biking jacket, you'll apparently be able to do certain gestures to use apps and still safely ride. The jacket is durable enough for riding, too.
You can wear it and wash it just like any other jacket. You only need to remove the Bluetooth cuff before chucking the garment in your washer. Google said Levi is working on other types of clothing with Jacquard clothing, but you can expect this first garment to launch in spring of 2017. There will be a beta test of the jacket as well. That's supposed to kick off this autumn.
Watch the video below to learn more about the "Levi's Commuter x Jacquard by Google Trucker Jacket". There's no word yet on pricing.
Google and Levi's smart jacket to go on sale next year