Goyal launches UJALA scheme in MP, to distribute 3 crore bulbs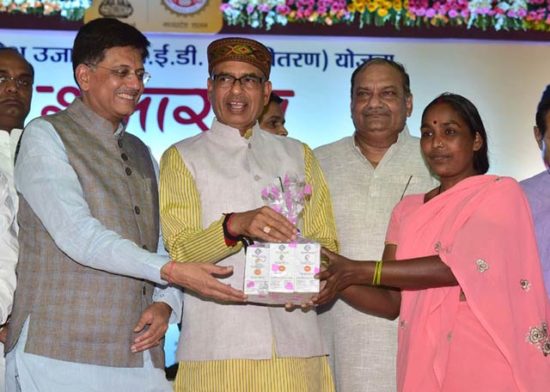 New Delhi: Union Power Minister Piyush Goyal launched Unnat Jyoti by Affordable LEDs for All (UJALA) scheme in Madhya Pradesh, promising to distribute three crore LED bulbs in the next six months, an official statement said.
"Energy revolution has begun and will transform the state. Three crore LED bulbs will be distributed in the next six months under the scheme," an official statement cited him Goyal in as saying.
UJALA is the government's National LED Programme, being implemented by Energy Efficiency Services Limited (EESL), a joint venture between the power ministry and public sector units, the statement said.
"People of Madhya Pradesh will get energy efficient 9W LED bulbs at an upfront payment of just Rs.85 per LED bulb. Within just one year, nine crore bulbs have been distributed under UJALA Scheme, which helped consumers to save Rs.5,500 crore every year," added Goyal.
Goyal launches UJALA scheme in MP