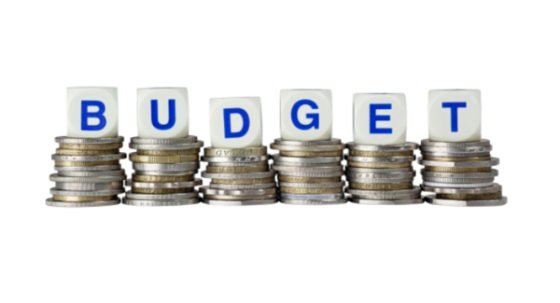 India Inc. is looking with great anticipation at the Union Budget 2017 announcement, on February 1, 2017. This is the next major announcement by the Government of India after the recent Demonetization drive and is expected to spell out the policies for the world's fastest growing economy. Team Estrade spoke to industry leaders, to know their expectations from the Union Budget 2017. This is brought to our readers as a miniseries, where India Inc.'s business leaders share their concerns and insights.
Real Estate Industry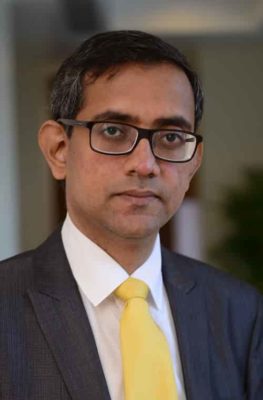 Sunil Mishra, Chief Business Officer, PropTiger.com –  I would look forward to some overall confidence-boosting measures in the Feb 1 Budget, which will put more money in people's hands. The Home Loan rate cuts are having a positive impact on a wider customer segment. Under that, specifically, some cut in the tax rates for middle-income groups will be the most awaited measure. It's time for the Industry to acknowledge that Demonetisation had a severe impact on sales, as potential buyers kept on postponing their purchase decision, waiting for an imaginary fall in property prices.
The Feb 1 Budget is against a 3-year gradual slow-down of Residential Real Estate Sales, and a crippling slow-down since Nov 9, 2016. To address the immediate situation created out of DeMo, there has to be some message from the national leadership encouraging home-buyers to go ahead and not postpone their decision – either from Finance Minister or Minister of Urban Housing. This will be a clear GDP-enhancing measure. For the long-term, cuts in income tax rate, and possibly in stamp duty for home registration could be measures that may help the Real Estate industry in getting a jump-start.
---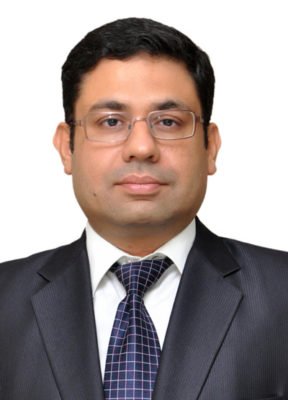 Mr. Vineet Relia, Managing Director – SARE Homes – The year 2016 has been an exciting year for the real estate sector with many policy level announcements undertaken throughout the year, prominent being the passage of the Real Estate Regulatory Bill which will pave the way for setting up a Real Estate Regulatory Authority. Prohibition of Benami Property Transaction Act, passage of the Goods & Services Tax Bill, and Demonetisation of Rs500 and Rs1,000 currency notes were some other highlights. Now, as we approach the Union Budget, it is time to walk the talk followed by robust execution to attract investments in the realty sector. We are hopeful that the upcoming budget shall include much awaited clarity on GST, RERA Act, easing norms for FDI, making route for REITs and InvITs easier and passage of the Land Acquisition Bill. Also, there should be standardized policies for allied industry as they have an important bearing on the cost of housing units. Finally, there is a dire need to provide industry status to the realty sector and introduction of single window clearance mechanism which are long pending. More so since an integrated township involves development of residential, community and commercial buildings along with establishment of facilities such as roads, water supply, sewage system, electricity etc. both these policies are of utmost importance. This will motivate genuine players to come forward and step into promotion and development of large integrated townships.
---
Vijay Pawar, Founder and Managing Director of Mirador Group said," The Affordable housing segment for one has seen a lot of developers venturing into it, based on the increasing demand for affordable houses. It would be of great help if the government were to introduce reforms to help both the end users as well as developers. It is rather important that the government help the developers meet the increase in the demand for affordable houses in recent times. Another issue is tax incentives for first time buyers. It is awaited to see if government offers additional tax incentives for such buyers for at least five years. I feel that any action taken on this front would help India move closer to the dream of 'Housing for All by 2022'.
The government recently also announced that the interest rates of 3% would be applicable on loans of up to Rs. 12 lakh and 4% on loans of up to Rs 9 lakh, under the Pradhan Mantri Awas Yojana. The budget must shed more light on the actual definition of the beneficiaries of this initiative of the government."
---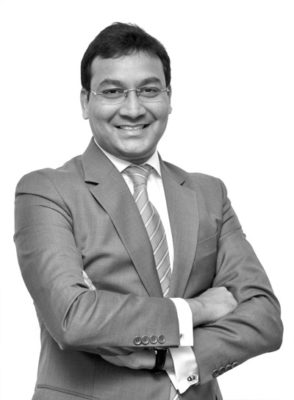 Amit Goyal, CEO, North India Sotheby's International Realty – We have high expectations from the Union Budget 2017 to give a much-needed impetus to the Real estate sector.
Credible players to remain after Demonetization: The major step of demonetization taken by the government has brought many changes in the real estate sector. We anticipate to see credible players with proven track record to survive in the market. This will ensure more transparency and professionalism in the sector.
Rationalization of demand-supply: With price correction, we see an increase in self-user driven property purchases as compared to investor-driven purchases along with a reduced gap in market demand and supply.
Reduced Home loan Rates: With banks reducing the interest rates on home loans, the consumers will feel motivated to invest more.
Advantage to all possible categories in real estate including luxury sector:  We hope to see positive policy implementation for not just the affordable segment of real estate but also all possible categories of real estate. The luxury residential segment is also an integral component of the sector, and requires structural changes to uplift the housing demand and consumer sentiment.
Important Policy Implementations:
a. The government needs to provide rebates on income tax to lower the tax burden on consumers.
b. provide clarity in GST so as to be in favour of both consumers as well as developers.
c. Successful implementation of Real Estate Regulatory Authority (RERA) Act
d. Ease in Foreign Direct Investment (FDI) norms
REITs & InvITs: We need tax clarity in Real Estate Investment Trusts (REITs) and Infrastructure Investment Trusts (InvITs) for their better implementation so as to have more investment options for consumers.
Single Window Clearance for Property Developers: This is the need of the hour to ensure timely delivery of projects, gain consumer trust & further boost the real estate sector on a large scale.
Great anticipation at the Union Budget 2017 announcement