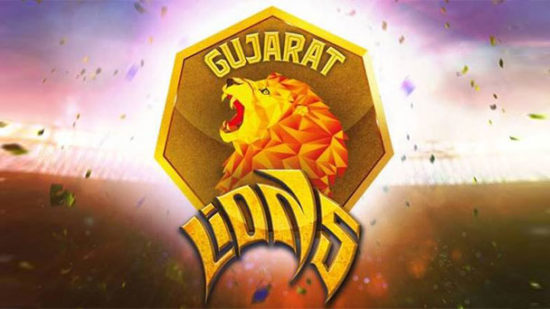 The Gujarat Lions, the Latest Addition to the League, Have Taken Fan Interaction on Social Media to an Altogether New Level Through Their Latest 'Tribute To Fan' Video.
If cricket is a religion in India, the Indian Premier League is no less than a festival. While the league has entered its penultimate stage, the frenzy around the sport has reached new heights.
Making most of this opportunity, the IPL teams have been keeping the fans engaged through various activations on social media channels like videos, contests, blogs etc. The franchise partnered with Xebec Digital , one of the leading digital marketing companies in India, and released a personalised video for every fan who has shown support to the Raina-led side.
The video is a highlights reel of the moments from the tournament that made the fans proud, encapsulating the team's first ever IPL journey. But what makes it extraordinary is the personalisation and the interactivity added to it, something that most of us have never seen so far.
The video starts with the team owner Keshav Bansal thanking the fans for the support shown to his side and while he does it, the video addresses every fan with his/her name. What follows next in the 90-odd seconds is an inception of videos through first-of-its-kind interactivity feature.
"Our journey in the tournament has been a dream come true and none of this would have been possible without the fans. This was our way of telling the fans that the team belongs as much to them as it belongs to us," said Keshav Bansal, the team owner.
Sowmya Iyer, CEO of Xebec Digital, the agency that handles the digital marketing for Gujarat Lions, said, "The idea was to interact with the fans and you know that you have done it best if you can interact one to one. It's surely an overwhelming feeling for a viewer if a brand like Gujarat Lions addresses them with their name. That's the feeling we want to leave our fans with. The video is expected to achieve record-breaking figures of reaching hundreds of thousands of passionate Gujarat Lions fans."
The interactive layers on the video enable viewers to watch match highlights, player statistics and key performances of the tournament within the same video through various annotations that appear on the screen, keeping the viewer constantly engaged. For more information on Gujarat Lions,
visit: https://www.thegujaratlions.com
Watch the Gujarat Lions 'Tribute To Fan' video on:
Facebook: http://www.facebook.com/TheGujaratLions
Twitter: http://www.twitter.com/TheGujaratLions
The Gujarat Lions Releases Innovative Personalized 'Tribute to Fan' Video