Colombo, May 4 (IANS) Bicycle manufacturer Hero Cycles on Wednesday formally inaugurated its newly acquired strategic manufacturing facility in Sri Lanka.
Hero Cycles had recently acquired majority stake in BSH Ventures — an export oriented bicycle manufacturer in Sri Lanka — with the aim to boost the company's production capacity.
Further, the bicycle maker plans to develop its Sri Lanka based facility as the manufacturing base for its high-end exports to the European market.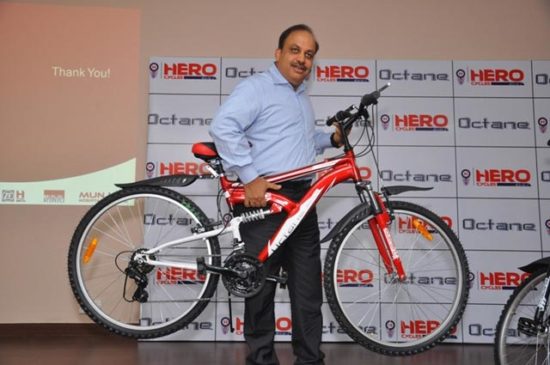 Besides, the company also unveiled its new brand Hero Sprint Pro, expanding its fitness and lifestyle segment with 21 new products in the category that directly appeal to active youth and fitness enthusiasts.
The manufacturing plant at BSH Ventures will be the manufacturing base for Hero Sprint Pro line of products, the company stated.
"We are very pleased to start a new manufacturing base in Sri Lanka as we work to expand our presence globally," said Pankaj Munjal, chairman and managing director, Hero Cycles.
"This has been a major strategic acquisition for us and we are working on increasing the plant manufacturing capacity to a million units per annum by 2019. A bulk of the production of our newly launched premium brand Hero Sprint Pro will also come from this plant."
The company said that BSH Ventures is Hero's third major acquisition after UK-based Avocet Sports and FireFox Bikes in India.
"We plan to actively develop this facility as a key hub for manufacturing our premium bicycles to meet the global demand, double up exports to Avocet and simultaneously feed the ever-growing demand for premium bicycles to the South Indian market, given its geographical proximity to Sri Lanka," Munjal added.
Hero Cycles inaugurates Colombo manufacturing plant