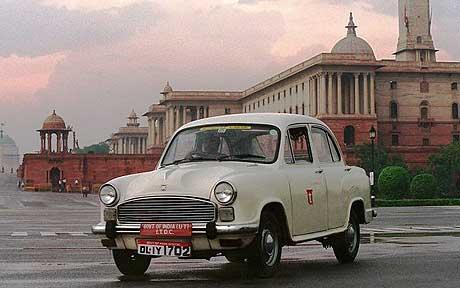 Hindustan Motors Sells The Iconic Ambassador Car Brand to Peugeot For Just Rs. 80 Crores
The iconic brand 'Ambassador' which used to be a symbol of the high and mighty in power corridors, has changed hands as Hindustan Motors sells it to European auto major Peugeot for merely Rs 80 crore, an amount which will be used by the Indian company to clear salaries and dues. The C K Birla Group-owned Hindustan Motors formalised this deal for Rs 80 crore last night.
As things stand, the manufacturing of 'Ambassador' Car has been discontinued. The production of the Ambassador had ceased about three years back after the car's journey of more than seven decades. Ambassador started out as a Morris Oxford as 'THE' car in India for any industrialist or politician. The Car earned tremendous success till the Maruti Suzuki 800 came in, which was the start of Ambassador's downhill journey. The group made repetitive attempts to return to the Indian markets. In 2011, it decided to re-enter the Indian market with a midsized Sedan. However the plan did not materialised. For those who grew up in the 90s and 80s, the Ambassador was not just a car; it was an inseparable part of India's urban landscape.
Hindustan Motors began manufacturing the Ambassador car in 1958 and was used by several Prime Minister. In an era of choices, the spacious four-wheeler was preferred choice for most of the Indians who could afford it. Today for many, the car remains synonymous with memories of their fonder and younger days and a marker of a more innocent India. Meanwhile it is still unclear, if Peugeot will use the Ambassador brand for its cars in India. Peugeot had a brief three-year presence in India in the mid 90s. Last year, Peugeot announced plans to re-enter India by 2018.
Source: FPJ
Hindustan Motors Sells The Iconic Ambassador Car Brand to Peugeot For Just ₹80 Crores