Huawei launches phone with Leica cameras for enhanced photography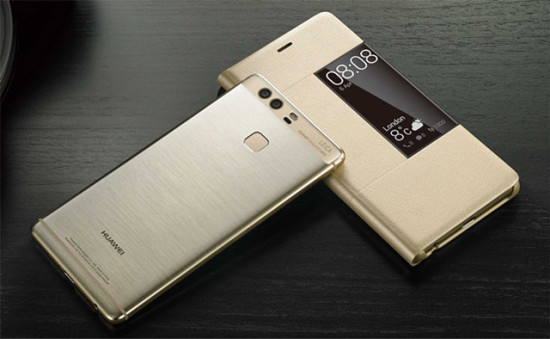 New Delhi: Chinese information and communications technology (ICT) solutions provider Huawei unveiled its two new flagship dual-lens smartphones Huawei P9 and P9 Plus "to give users the best smartphone photography experience".
The Huawei P9 is the first smartphone co-engineered with the Germany based Leica Camera AG.
The P9's dual-lens camera takes smartphone photography to the next level, allowing people to capture both vivid colours and black and white images, the company said in a statement.
"Huawei is excited to give P9 users the best smartphone photography experience by leveraging the unrivalled capabilities of Leica, the leader in the world of imaging for more than 100 years," said Richard Yu, CEO, Huawei Consumer Business Group, at the launch event on Wednesday.
The Chinese smartphone manufacturer is banking on the camera prowess of P9 and P9 Plus handsets to set them apart in the crowded premium handset market.
"Consumers around the world use their smartphones to take billions of pictures each year, making photography critical to user experience. P9 users can now capture images with unmatched clarity, richness and authenticity," Richard said.
With a 5.2-inch 1080p display, the P9 is powered by the new Kirin 955 2.5GHz 64-bit ARM-based processor. The 3,000mAh battery offers P9 users longer battery life.
The P9 Plus features a 5.5-inch Press Touch display and a larger 3,400mAh battery.
The smartphones are priced at 599 pounds (about Rs.56,000) and 749 pounds (about Rs.70,000). They will be available in Europe from April 16. The company has not said when they will be available in India.
Huawei launches Huawei P9 and P9 Plus