The Huawei smartwatch can be used with both Android and iOS devices.
New Delhi: Huawei, which claimed to be world's 3rd largest smartphone manufacturer, today unveiled a new smartwatch for Indian consumers. The watch will go on sale exclusively on Flipkart.com starting today at 2pm for Rs 22,999.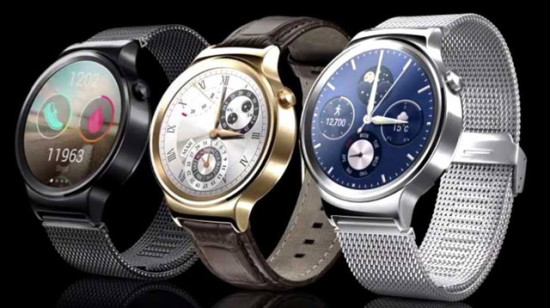 The Huawei watch, powered by Android Wear, offers instant alerts for calls, texts, instant messages and emails. It comes with Bluetooth connectivity for wireless headphone usage and offline music download support. Music can be started via voice commands, with users able to search for destinations and navigate their way there using the same voice actions. It has also 'Find My Phone' feature to locate missing phones. It can be used with both Android and iOS devices.
P Sanjeev, vice president – sales for Huawei & Honor Consumer Business. Huawei India, said, "Wearable market in India is growing leaps and bounds. And consumers are now looking for wearable a gadget that not only tracks health and fitness, but also looks classic & premium. Huawei watch is the first smartwatch in the Huawei wearable family and also the first watch in the market to truly bridge the gap between fashion and technology. The smartwatch has received a great response globally from consumers and celebrities and we hope to keep up the momentum in the Indian market."
The watch features a fully circular 1.4-inch touch-sensitive AMOLED display, coated in scratch-proof sapphire crystal, a cold-forged stainless steel frame, and comes with a built-in heart rate monitor and 6-Axis motion sensors. It has a 400 x 400 pixels resolution in 286 ppi at a 10,000:1 high contrast ratio, making it the most vibrant Android Wear smart watch to date.
As per Huawei, its 6-Axis motion sensor, gyroscope and accelerometer, helps to track user's activities anywhere, any time, and can distinguish between different physical activities, including walking, running and climbing.
Huawei watch launches in India with Android wear