IFC, a member of the World Bank Group, is investing Rs. 171 Crores in Indian eyewear company Lenskart, to help the company expand access to high-quality and affordable eye-care products in tier-3, tier-4 cities. IFC was the lead investor for the Rs. 400 crores Series D investment round which also saw participation from TPG Growth, Adveq Management and IDG Ventures. In addition, Ratan Tata and Kris Gopalakrishnan (co-founder of Infosys) invested in their personal capacity as part of this round. Avendus Capital was the exclusive financial advisor to this transaction.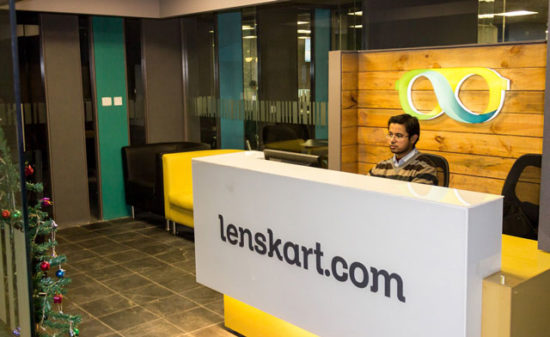 Lenskart is into assembly, manufacturing, wholesale distribution and supply of high quality eyewear products, such as eyeglasses, power sunglasses and contact lenses. Company plans to utilize the funds for strengthening its technology, supply chain, lens manufacturing, and expanding reach of its high-quality eyewear products across 400 cities.
Peyush Bansal, Founder and CEO of Lenskart said: "IFC is a long-term partner with global knowledge and a broad network of Internet, technology and healthcare clients, including in the eye care space. We appreciate IFC for their support to our vision of 'Lenskart glasses in every home'". We will be able to draw on IFC's extensive global experience in the healthcare and manufacturing sectors, particularly in supply chain development and capacity building to realize its potential and develop best practices, he further added.
"The Lenskart investment is a part of IFC's Venture Capital group's strategy to invest in innovative Internet, Healthcare and Technology companies across emerging markets," said Pravan Malhotra, IFC's co-lead for Global Internet Investments and lead for VC investments in South and Southeast Asia. "This investment will support a rapidly growing market leader in the Internet sector, while meeting a significant gap in the Indian eye care market," he added. As part of this investment, he will join Lenskart's Board of Directors.
Lenskart has adopted a unique omni-channel approach there by making eyewear truly accessible by making it available ondesktop, mobile, hypermarkets, high streets, malls, hospitals and now even at home. The company conducts over 1,500 eye exams daily through its home eye exam service which it intends to make available for every home in urban and rural India.
Lenskart with its special focus on skill development and entrepreneurship development in India, gets people certified by National Skill Development Corporation (NSDC). It runs skill development programs across four cities for training people on operating complex machinery required for manufacturing lenses as well as conducting accurate eye exams. It has over 100 business partnerswho run and operate stores and plans to partner with another 1000 entrepreneurs in the next three years. The companyencourages women entrepreneurs under the Stand Up India scheme where it helps them get bank loans to become entrepreneurs.
Lenskart has been relentless about its focus on customer centricity. The company has built a strong leadership team, all of who work with the single mission of 'creating enthusiastically satisfied customers all the time'. It has roped in professional stalwarts from retail, marketing and digital industries to head the respective divisions. The company will continue hiring great talent, particularly in technology.