Hyderabad: India plans to be a global aviation hub and one of top three aviation markets world wide by 2020 as the passenger traffic at airports here is expected to increase to 450 million by then from 159.3 million in 2012-2013, a senior Aviation ministry official said today.
"The aviation sector is likely to see investmentstotalling USD 12.1 billion during 12th Five Year Plan, out ofwhich USD 9.3 billion is expected to come from the privatesector. 200 low-cost airports are planned to be built in thenext 20 years to connect tier-II and tire-III cities.
"USD 1.3 billion is planned to be spent on non-metroprojects during 2013-17, mainly focusing on the modernisationand upgradation of airports," Anil Srivastava, Joint SecretaryMinistry of Civil Aviation, said in a statement.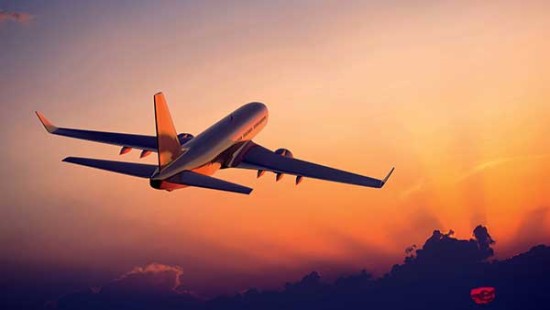 Speaking on the highlights of the 5th Edition of IndiaAviation starting from tomorrow here at Begumpet Airport,Srivasatava said more than 200 major participants are expectedto take part in the show.
Some of the leading manufacturers of aircraft, helicopterlike Boeing, Airbus, Textron, Embraer, Gulfstream, Dassault,Agusta Westland, Bell Helicopters, Russian Helicopters, Airbus Helicopters will also take part in the show.
Ambassadors from at least seven countries are expected toparticipate in the five-day biennial event, organised by theMinistry of Civil Aviation and Federation of Indian Chambersof Commerce and Industry (FICCI).
President Pranab Mukherjee will formally inaugurate theevent which will be attended by E S Lakshmi Narsimhan,Governor of Telangana and Andhra Pradesh; K Chandrashekar Rao,Chief Minister of Telangana; N Chandra Babu Naidu, Chief Minister of Andhra Pradesh, and Ashok Gajapathi Raju Pusapati,Union Minister of Civil Aviation.
About 29 aircraft, ranging from small business jets tobig aircraft, will be on display during the show.
A one-day conference on "Indian Civil Aviation Sector:Potential as Global Manufacturing Hub" will be held on March17 at the venue.
The conference, to be addressed by eminent speakers,policy makers and experts, will focus on the policy issues andbusiness aspects.
"India Aviation 2016" is supported by Air India, Airports Authority of India, Director General Civil Aviation, PawanHans, Bureau of Civil Aviation Security, Fornborough International, SP Guide Publications, Society of Indian Aerospace Technologies and Industries and Business Aircraft Operators Association.
India aims to be global aviation hub by 2020