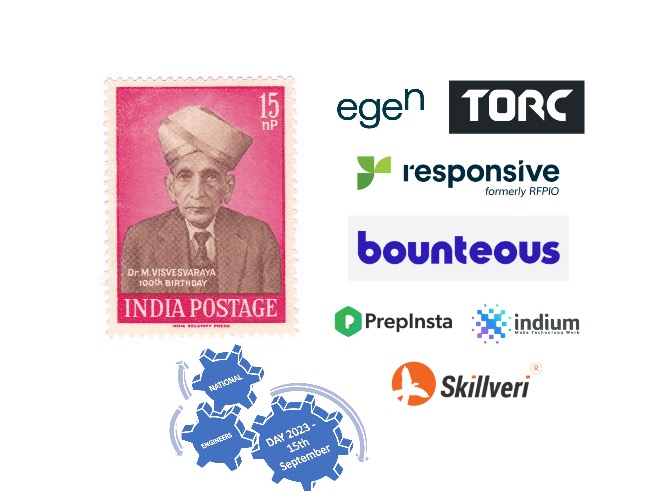 Launch of Chandrayan – 3 and successful touchdown on the Chandrama (Moon) on the South Pole has has shaken the world yet again – with India's technological prowess and progress. This has ushered in a new era for the Indian Scientists and Engineers.
India celebrates National Engineers Day on the 15th of September every year. The day is the birth anniversary of Bharat Ratna Awardee, Sir Mokshagundam Visvesvaraya, Civil Engineer, Administrator and Statesman. He was born on 15th September 1861 in Karnataka (then Kingdom of Mysore).
India Inc. leaders spoke to Team Estrade and shared their views while commemorating the National Engineers Day 2023.
Raja Poladi, Head of India Development Center, Egen (formerly known as SpringML,Inc.)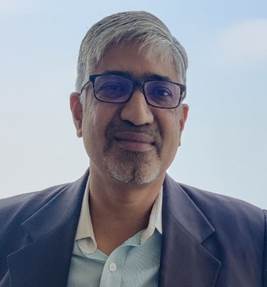 "As we celebrate Engineer's Day, I am reminded of the incredible power of engineering to shape a sustainable future. At Egen formerly known as SpringML, Inc., we are committed to harnessing the ingenuity of our team to drive positive change. Our recent project exemplifies this commitment, as we collaborated with forward-thinking companies to combat climate change head-on.
In a world where environmental concerns are at the forefront, engineering for a sustainable future is not just a choice but a responsibility. Our solution is a testament to the transformative potential of technology. By tracking, analyzing, and reporting on environmental data, we empower businesses to make informed decisions that not only reduce their carbon footprint but also contribute to a healthier planet.
One of the key features of our solution is its ability to set aggressive targets and continuously monitor net-zero plans. This real-time monitoring allows companies to adapt and evolve their strategies, ensuring they stay on course towards a greener future. Additionally, our scenario situational analysis for emission reduction provides invaluable insights, enabling companies to optimize their resources effectively. The impact of our solution goes beyond environmental benefits; it also results in substantial cost savings. Reduced travel, lower building energy consumption, and optimized electricity usage all contribute to a healthier bottom line for businesses.
On this Engineer's Day, let us celebrate the role of engineering in creating a sustainable and prosperous future for all. Together, we can engineer a world where innovation and environmental responsibility go hand in hand, leaving a lasting legacy for generations to come."
Manish Bafna, SVP of Engineering at Responsive (formerly RFPIO)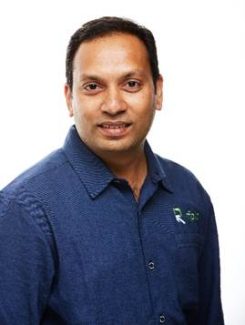 "National Engineer's Day in India on September 15 celebrates the remarkable contributions of engineers shaping our world. This year's theme, Engineering for a Sustainable Future, highlights the crucial role of engineers in creating a better and more environmentally friendly tomorrow.
At Responsive (formerly RFPIO), we celebrate our talented software engineers for all the long hours and incredible progress they've made on our platform during the last year. We are fortunate enough to have environmentally aware professionals who are always trying to harness the power of software architectures to improve overall efficiency and reduce energy consumption. They play a vital role in building sustainable solutions that help our customers overcome their most frustrating response challenges.
Responsive software engineers understand that every line of code has an impact. They strive to optimize software systems, making them more efficient and resource friendly. By employing techniques such as code optimization, caching and load balancing, they ensure that software applications run smoothly while minimizing energy consumption."
Moreover, Responsive software engineers embrace the principles of sustainable software development. They design software architectures that are modular, scalable and adaptable. This allows for easy maintenance, updates and integration with other systems, reducing the need for frequent replacements and minimizing electronic waste."
Vasan Sampath, CEO, Bounteous India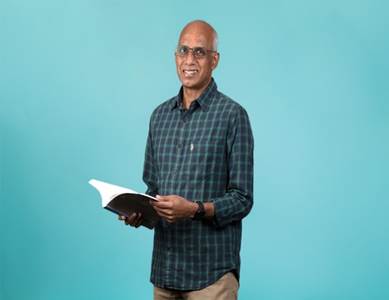 "This Engineers day comes with the backdrop of Chandrayan's moon landing and we need not look further for evidence of what good Engineers can accomplish if they set their minds to it. The goal of engineering is apply theory to practice to solve problems and make technological advances that help makes the world a better place. We are indebted to all the scientists for their theories and to the engineers for the application of theories in meaningful ways.
But now we are in a world where on the one hand advances in science and technology are happening at breakneck speed and putting great power into the hands of scientists and engineers, but on the other we are experiencing the limitations of exploiting natural resources and the ever-increasing undesirable side effects of technological advancements that have intruded all aspects of our lives.
Engineers today must take on the added responsibility of doing things keeping in mind the well-being of world we inhabit and future generations. I believe it has become imperative to weave ethics and systems thinking into the engineering curriculum and perhaps create the engineering equivalent of the Hippocratic oath."
Michael P. Morris, CEO and Co-Founder of Torc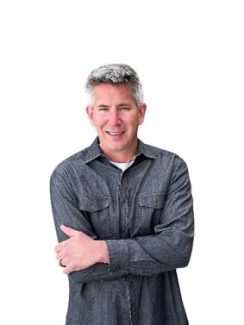 "Software engineers that work effectively with teams across multiple geolocations are vital to developing solutions that quickly address global environmental and societal challenges, like energy management, waste reduction, and human and material resource optimization. They utilize hard and soft skills across various disciplines to create progressive technology and processes that fuel sustainable behaviors and have the expertise to leverage historical data and predictive analysis with AI to drive measurable change. Sustainability solutions are often complex in design and development, further making the qualities of successful software engineers key to empowering organizations, governments, and the community to find new ways of doing things that lead toward a more sustainable future."
Sabarinath C Nair, Founder & CEO, Skillveri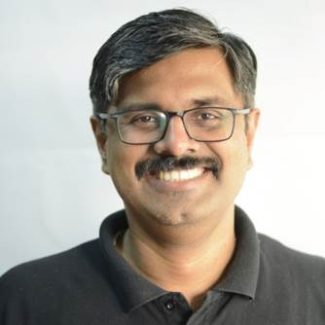 "Engineering is about a relentless pursuit for perfection balanced with optimization of valuable resources. Developing the right kind of skills is essential to minimize inefficiencies and prevent wasteful practices. Yet, the amount of training required itself results in significant materials wastage, especially in industrial activities like welding, painting, and blasting. At Skillveri, we have built transformative Extended Reality (XR) based solutions which deliver precise skill training while eliminating wastage and emissions. We take pride that we are driving innovation while engineering a sustainable future."
Karthikeyan Sridossan, Executive Vice President – Strategy & Growth, Indium Software.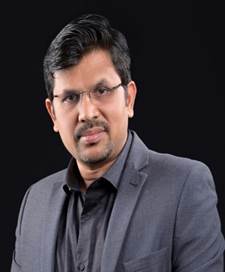 "Engineering plays a critical role in creating a sustainable future. It entails to developing solutions that meet current demands while also preserving resources for future generations. This encompasses various aspects such as environmental responsibility, renewable energy, optimized resource utilization, and ethical implementation of IT. Engineers use life cycle assessments to guide architecture choices, foster innovation through research, and advocate for sustainable policies. Engineering for sustainability is enduring dedication to tackle global challenges like climate change and resources scarcity, while fostering a resilient and equitable society.
Indium supports this commitment by offering solutions that reduce energy consumption, enhance resource efficiency, and enable responsible data management. This includes data analytics for ESG insights for the financial sector, a carbon calculator for measuring enterprise carbon footprints, and an E2E data governance framework for the energy sector to facilitate renewable energy integration and a greener future.  Engineers serve as pillars in the pursuit of sustainability, playing an indispensable role in its realization."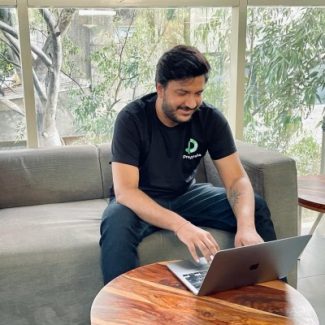 "Innovation serves as the lifeblood of our nation, and our esteemed engineers stand as the unwavering guardians of this vital pulse. Here at PrepInsta, we take immense pride in our role as enablers, supporting these visionary engineers in their remarkable journey of turning dreams into reality. In the realm of technology and innovation, engineers possess the remarkable ability to translate abstract concepts into tangible, game-changing solutions.
On this Engineers' Day, I, alongside the entire PrepInsta team, extend our heartfelt appreciation to the engineering community. As an engineer myself, I hold a profound sense of pride in being a part of this extraordinary community, and I am genuinely humbled by the contributions of engineers in shaping a brighter and more innovative future."
Janani Lakshmanamurthy, Associate Director,  Project Management, Bounteous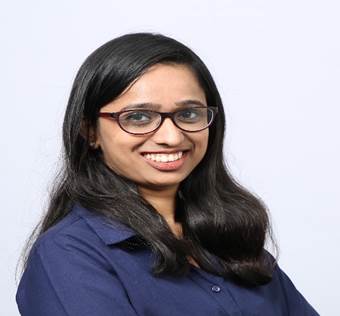 "In today's digital era of captivating AI & ML solutions, software companies must nurture an innovative cohort of socially responsible tech enthusiasts. Companies should carefully plan for the responsible use of AI by their workers, giving them autonomy to think differently than technology and algorithms while also working together with partners and customers to create innovative, valuable, and sustainable products and solutions. An organization should have development-oriented product managers and product-oriented software engineers to succeed in today's competitive and complex data intelligent landscape."
Read More Articles on Estrade Technology
India Inc. Celebrates National Engineers Day