The long awaited Union Budget 2017 announcement was made on February 1, 2017, by the Union of India Finance Minister, Shri Arun Jaitley. India Inc.'s business leaders gave their reactions to Team Estrade on this announcement. Following is the third in series of these India Inc.'s reactions,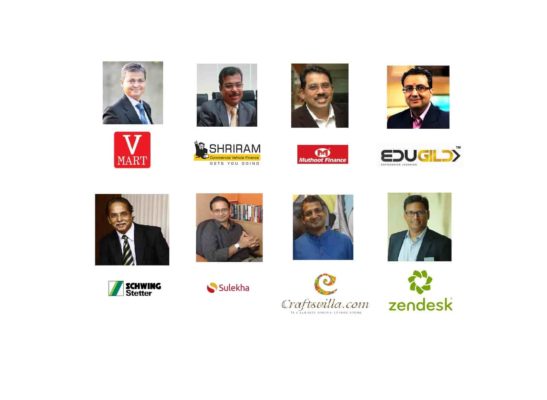 ---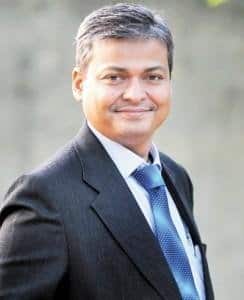 Lalit Agarwal, CMD V-Mart Retail Ltd.
Welcome budget from our Finance Minister Mr Arun Jetly, strong efforts have been shown towards the rural and semi urban population by improving their lifestyle in terms of electricity availability, Rural roads and Infrastructure, this budget is going to help farmers in a big way. Affordable  housing, is a big news for developers. Very good news from income side, where the personal tax has been reduced and another great step as the SME tax is reduced , which will help the small companies which is very large in number to come to the Taxpaying platform.
About V-Mart Retail Limited
 V-Mart is a medium-sized hypermarket format retail chain based in Delhi NCR. It is a multi-brand family retail store offering apparels, general merchandise and kirana. Primary focusing on Tier- II  & Tier- III cities which are located as standalone stores in high-street areas and shopping hubs of such cities. V-Mart offers clothing, accessories, and personal care products for men, women, and children. The average size of store is approximately 8,000 Sq. Ft.  The company follows the concept of "value retailing" to target the strata of the population belonging to the expanding "aspiring class" and "middle class" and is based on customer's socio economic conditions, purchasing power, demographic details and customer trends. V-Mart stores, in untapped markets, provide customers with a different shopping experience, comprising of a vast range of value retail products under a modern ambience and feel of a large retail mall.
---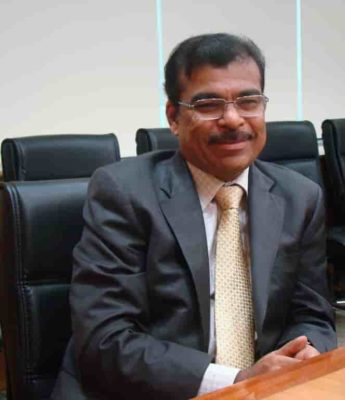 Umesh Revankar, MD & CEO, Shriram Transport Finance Company Ltd.
"The Union Budget 2017 continues to rightly focus on rural development and infrastructure sector. The planned investment in these two critical areas will not only create jobs but also give impetus to demand generation and economic growth. Government has been working hard on National Highways development and today's announcement of increased fund allocation for NHs will further improve the transport ecosystem of the country. The budget also provided much needed impetus to micro, small and medium enterprises (MSMEs) by providing credit support. Overall it's a well-rounded and progressive budget."
STFC a part of the "SHRIRAM" conglomerate which has significant presence in financial services viz., commercial vehicle financing business, consumer finance, life and general insurance, stock broking, chit funds and distribution of financial products such as life and general insurance products and units of mutual funds. Apart from these financial services, the group is also present in non-financial services business such as property development, engineering projects and information technology. The Company was incorporated in the year 1979 and is registered as a Deposit taking NBFC with Reserve Bank of India under section 45IA of the Reserve Bank of India Act ,1934.
---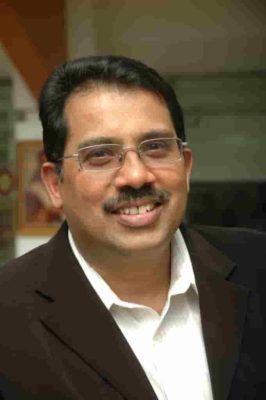 George Alexander Muthoot, MD – Muthoot Finance
 "The Union Budget 2017-18 is a well-balanced budget with an overarching theme of realising inclusive and staggered economic growth, without stepping down on the path of fiscal prudence. The honourable FM seems to have covered all the critical areas that were being talked about, whether it was rural economy, agriculture, infrastructure and tax exemption among others. The FM has also kept in mind the need to continue with economic reforms, promote higher investments and accelerate growth. Overall according to me it is a very forward looking budget."
About Muthoot Finance
Since its inception, the company has nurtured trust as its most prominent value. The company provides gold loan on extremely easy terms and conditions to people of each segment of the society. The gold loan range begins from Rs. 1500 and there is no maximum limit.
---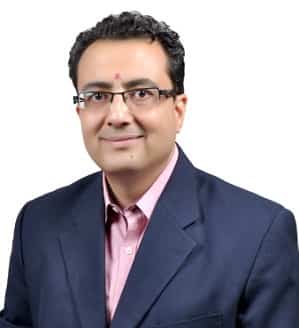 Rishi Kapal, Global Strategist and CEO, EduGild
"The focus of the budget in supporting initiatives to make job ready youth is welcomed. We expect a labor market information system to be created where industry job needs can be forecasted with accuracy. It was expected that the budget would give subsidy and more autonomy to universities adopting cutting edge tech like the rest of the world. However, the announcement is silent on how India will be made a world class education destination with campuses adopting AR/VR/NLP/AI solutions and services. The initiative to open 350 online courses can be of a huge impact if the post program assessment is solid and transparent. Digitization of proctoring with help of government budgets will make the move realistic. However, the budget is silent on sector based support to startups. For the Edtech sector, we anticipated announcement where the government would open international centre's to give global access to Indian edtech companies. While the centre's are being budgeted for giving Indian youths access to global jobs, the social – political environment overseas is not in our control. However, creating great Edtech companies from India to the world would have been very much possible with government budget and support. Overall the budget is constructive but initiatives have to go a long way before Indian edtech and education system deems to be globally competitive. The demographic outlay is in our favor, we need to leverage it now".
---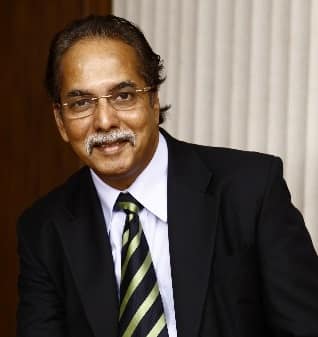 Anand Sundaresan, Chairman, Schwing Stetter Sales & Services India
There are many positives in this year's Budget:
Sufficient thrust has been given for the sectors across Transport, Infra-structure development including rail road, highways, PMGS program etc.
Reduction in the holding period for long term capital gain from 3 years to 2 years and advancing the base year for calculating the indexation for cost of acquisition from 1981 to 2001 is very much welcome and could provide a boost to the real estate sector
Significant emphasis on digitalization to bring in transparency and to reduce corruption is a move in the right direction.
The Income tax rebate given to promote MSME Sector is also a very good decision.
Some steps to incentivize savings and investments could have been provided for.
---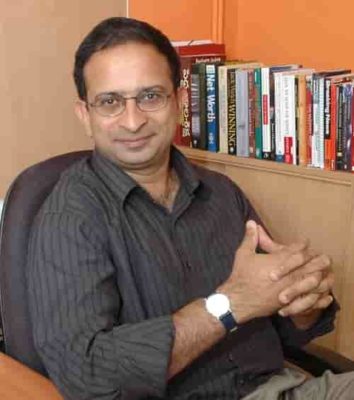 Satya Prabhakar – Founder & CEO, Sulekha
"I believe the Government has taken concrete steps to give a fillip to the economy and yet tilt it towards white. Reduction of income tax by 5%, from 30% to 25%, for SMEs with a turnover of less than 50 Cr strongly indicates Government's belief that it expects the SMEs to be major drivers for the economy. Reducing the LTCG window for property from 3 years to 2 years and putting affordable housing (below 30L) under infrastructure development category is also a significant step to improve the real estate sentiment in the country. We at Sulekha believe that this budget promises optimism for the local services and properties sector."
About Sulekha
 Sulekha is one of India's largest and fastest-growing digital platforms for local service need fulfillment in over 40 cities, connecting tens of millions of users and local businesses in 800+ need categories such as computer training, serviced apartments, wooden flooring, party catering, baby-sitting, elder care, yoga lessons, kitchen renovation, wedding photography, moving-packing, pest control, event planning and auto repair. Sulekha has 14 offices and 2,000+ employees across India, including Delhi, Mumbai, Pune, Ahmedabad, Hyderabad, Bengaluru, Kolkata, Chennai, Austin. Please visit www.sulekha.com
---
Manoj Gupta, Co- founder Craftsvilla
"There is nothing big bang in this Union Budget. There is very little for startups and ecommerce. Abolition of FIPB would hopefully make FDI easier. Was looking forward for the Government to take more proactive actions on areas like handloom and tourism that has huge potential for India. Would have also loved it if they announced developing handloom parks or heritage parks across the country with better facilities."
Craftsvilla was established in 2011, with a vision of making the brand a go to destination for anything and everything ethnic. A passionate entrepreneur, Manoj and his wife Monica were inspired to make a difference to the lives of underprivileged artisans across the country. As a co-founder of one of India's fastest growing e-commerce platforms, Manoj is CEO ofCraftsvilla.com. Prior to Craftsvilla, Manoj was Principal at Nexus Venture Partners where he was helping early stage companies and passionate entrepreneurs to build scalable business.
---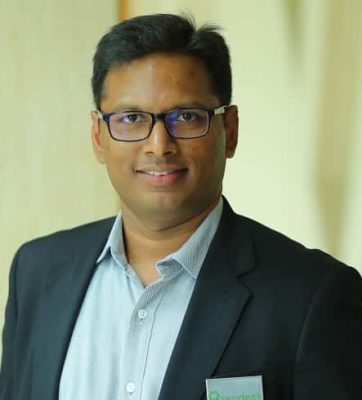 KT Prasad, Country Sales Director – Zendesk
"While I feel that overall this was a cautious budget, it was probably needed considering emerging global developments. As the FM pointed, India nevertheless continues to stand out as a bright spot among global markets.  Reforms in UGC, 100 new skill centres to be launched and the Rs 4,000 crore allocated to launch skill acquisition and knowledge awareness should empower the country's youth and education further."
"The initiatives to simplify tax filing for the average man and reducing the tax bracket at the entry level are also welcome steps for the economy at large. I personally however hoped for a better push for the startup and the technology sector in India which has been facing trying times in recent years."
---
India Inc.'s Union Budget 2017 Reactions III