Bharti Airtel tops the list of Indian companies contributing most to Britain's growth.
A new industry report tracking Indian companies based in Britain has revealed that many of them are boosting growth rates in the country, registering a combined increase in revenue of £4 billion: from £22 billion (Rs 2.1 lakh crore) in 2014 to £26 billion (Rs 2.5 lakh crore) in 2015.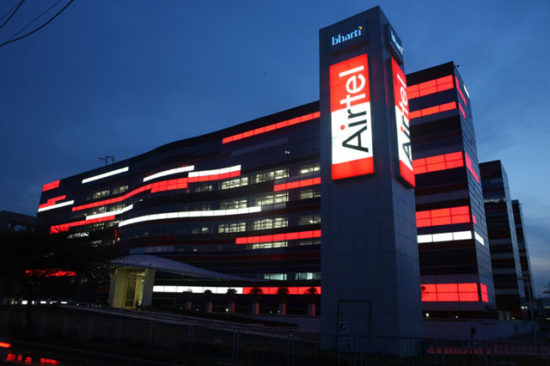 The report, titled 'India meets Britain: Tracking the UK's top Indian companies' by consultants Grant Thornton UK and CII shows that while there has not been a large increase in the total number of Indian companies in the UK over the last year, the number of Indian companies growing at more than 10% – the key benchmark for inclusion in the tracker – has nearly doubled, from 36 to 62 firms. It says that the performance could be attributed in part to the high-growth sectors in which many of them operate – notably technology & telecoms (32% of high-growth Indian firms in the UK), and pharmaceuticals and chemicals (19%).
Bharti Airtel tops the list of Indian companies contributing most to Britain's growth, followed by HCL Technologies, Emcure Pharma, Apollo Tyres, and Wockhardt, among others.
The true value of Indian companies doing business in the UK is highlighted by Grant Thornton's analysis of tax contributions from Indian companies and their employment footprint.
The research shows that Indian-owned companies pay combined UK corporate tax of almost £650 million (Rs 6,240 crore), up from £500 million (Rs 4,800 crore) last year.
However, the total value of tax contributions is considerably higher when additional taxes such as payroll and sales tax are taken into account.
According to the analysis Indian companies employ almost 110,000 employees in the UK, with the automotive sector accounting for the highest number of employees at 36%, the CII said in a release.
Of the 62 firms in the tracker, 30 are SMEs with a turnover of £5 million to £25 million, 27 are mid-sized (turnover £25 million-£250 million) and five are large corporates (turnover of above £250 million).
Anuj Chande, head of South Asia Group at Grant Thornton UK, said: "The India Tracker shows that the level of investment in the UK by Indian companies remains high. In 2015, investments from India rose by 65%, making it the third -argest source of FDI in the UK".
Source: ET
Indian companies boost growth in Britain