Seeking to promote helicopter-tourism, Indian Railway Catering and Tourism Corporation (IRCTC) and Pawan Hans have joined hands under an agreement that would allow flyers to book tickets through IRCTC website.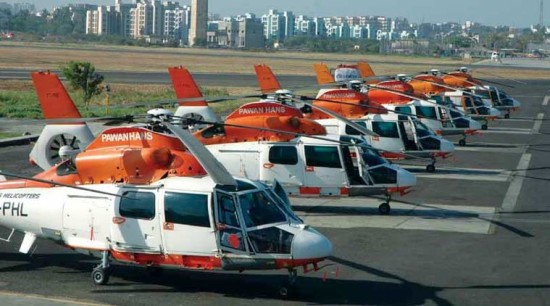 Pawan Hans is a PSU of the Civil Aviation Ministry. The Memorandum of Understanding has been signed to implement the 'heli project' by making joint use of their capabilities and facilities to give a major fillip to tourism initiatives by the IRCTC, a railways PSU. The agreement envisages both sides to jointly identify areas of cooperation and draw up detailed projects to promote 'heli tourism' in the country and enable selling of online tickets for regular and chartered helicopter services and joy rides.
The two sides will also facilitate marketing or cross-selling of products and services through both physical outlets and websites, thus improving the range of services to their own customers. Both will also undertake opening and managing of various catering and hospitality outlets and budget hotels through their joint strength, at Pawan Hans (PH) properties and non-PH locations.
Under the MoU, Pawan Hans and IRCTC will collaborate on an exclusive basis to develop a marketing and operational plan to reach and provide helicopter service across the country.
The two organisations would conduct a detailed review of the best way to introduce and deliver world class heli-tourism services into India, according to a statement.
IRCTC has already been providing helicopter rides to tourists for an aerial view of Mumbai. "The MoU will give a cutting edge to such an effort," Manocha said. Founded in 1985, Pawan Hans has been mandated to provide helicopter service to oil companies and has also been working on the development of 'heli tourism' sector through a wide network of offices and facilities across the country.
The MoU was signed by BP Sharma , Chairman and Managing Director , PHL and AK Manoch , CMD, IRCTC in the presence of Minister of Civil Aviation Ashok Gajapati Raju.
IRCTC to Sell Tickets for Pawan Hans