Skybird unveils Austrian watch brand in India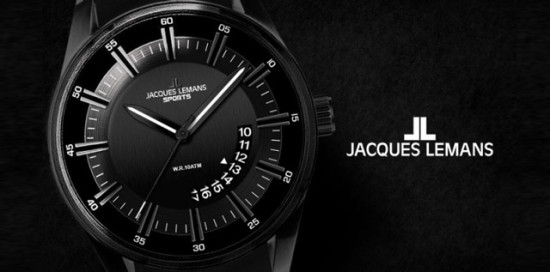 Hyderabad: Skybird Inc, a leading watch distributor in India, has obtained the exclusive marketing and distribution rights of key Austrian watch brand, Jacques Lemans, in the country. Driven by pure passion and craftsmanship, Jacques Lemans watches are said to be collectors' delight.
The brand is now available in India in seven collections. While men's collection includes Automatic, Sports, Classic Man and High Tech Ceramic Man, women's range comprises Classic Woman, High Tech Ceramic Woman and La Passion, an exclusive collection for women that blends modernity and embroidered designs with original Swarovski crystals.
The Jacques Lemans watches are available in India within the price range of Rs 6,800 and Rs 45,000. Expressing her views, Soniya Daswani, Head Business Development, Skybird Inc. says, "We, at Skybird Inc. have always believed in bringing the best to our customers. Jacques Lemans is a brand loved for its passionate designs and precision all over the world. With its launch in India, we are elated and confident that the brand will be much appreciated by watch connoisseurs and collectors."
The Austrian brand is one of the world´s biggest watch-producing companies within the mid-price segment. It is present at 9500 locations across 120 countries. In addition, Jacques Lemans is a license holder of the UEFA Champions League and producer of the official UEFA Champions League watch collection.
Jacques Lemans watches now in India