Jaguar Strengthens the XE Range in India – Launches the Aspiring 'Prestige' Derivative
Jaguar introduces new PRESTIGE derivative to strengthen the Jaguar XE range in India
The new derivative will be powered by 2.0L 147 kW petrol engine and will be priced at INR 43.69 Lacs (ex-showroom in Mumbai, pre-octroi)
The Prestige derivative is packed with exciting features such as sliding sunroof, Taurus leather seats with driver seat memory, interior mood lighting, 380 W Meridian sound system and rear view camera
The 2017 Model Year Jaguar XE is available for sale across 23 authorized retail outlets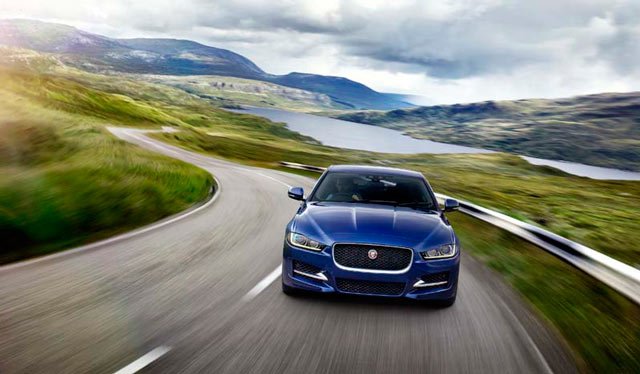 Jaguar Land Rover India today announced the launch of its most advanced, efficient and refined sports saloon, the 2017 Model Year Jaguar XE  in India with the introduction of a3rd derivative called Prestige. This new derivative joins the Pure and Portfolio that were launched in February this year. Offering an unrivalled blend of dynamic design, performance and superior craftsmanship, the Jaguar XE offers an extremely unique proposition to discerning customers. The new Prestige derivative is powered by a 2.0L petrol engine that delivers 147 kW and is priced at INR 43.69 Lacs (ex-mumbai, pre-octroi).
Rohit Suri, President, Jaguar Land Rover India Ltd (JLRIL), said:
"The All-New Jaguar XE is a distinctive combination of Jaguar's cutting-edge innovation, technology and design.With the introduction of the Jaguar XE, we have entered a new market segment and made Jaguar more accessible to our customers while maintaining the premium and aspirational equity of the brand.This luxury sport saloon has been setting benchmarks in the industry since its launch and with the introduction of the Prestige derivative, we are confident of its continued popularity and success."
The Jaguar XE is now available in India in three derivatives as follows:
Jaguar XE 2.0L Petrol (147 KW) PURE at INR 39.9 Lacs
Jaguar XE 2.0L Petrol (147kW) PRESTIGE at INR 43.69 Lacs
Jaguar XE 2.0L Petrol (177kW) PORTFOLIO at INR 47.99 Lacs
All prices are ex-showroom in Mumbai, at pre-octroi level.
The first of a new generation of cars to be launched on Jaguar's state-of-the-art, all new Aluminum Intensive Architecture, the lightweight aluminum construction of the Jaguar XE creates an incredibly strong body. The Jaguar XE immediately catches the eye and stands out from others because of its upscale proportions. The deliberately cropped rear has a short overhang to underscore the car's performance credentials and enhance airflow. It is all crowned by the high intensity LED tail lamps that are inspired by F-TYPE. 
The all-new Jaguar XE comes with Advanced Driving technologies like Electric Powered Assisted Steering (EPAS) that offers outstanding feedback &control and All Surface Progress Control (ASPC) which is a low speed cruise control that helps cope with low traction situations. XE's Torque Vectoring by Braking maximizes control through the tightest corners.
Beside these unique driving technologies, the all-new Jaguar XE is also packed with premium features such as InControl Touch which gives control over the car's major functions including audio, climate control and navigation system. Also, the 380 W Meridian Sound Systemenhances the interior music experience to match the precise acoustics of the XE.
Jaguar Strengthens the XE Range in India