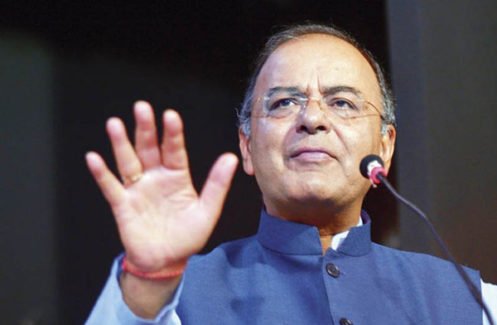 Jaitley introduces bill to replace Banking Regulation Ordinance in Lok Sabha
Union Finance Minister Arun Jaitley on Monday introduced a bill to authorise the direct banking companies to resolve the problem of stressed assets.
The minister introduced the Banking Regulation (Amendment) Bill, 2017 and said it will seek to amend the Banking Regulation Act, 1949 and replace the Banking Regulation (Amendment) Ordinance, 2017, which was promulgated in May this year.
As per the bill, the Reserve Bank of India (RBI) will be allowed to initiate insolvency resolution process on specific stressed assets.
The apex bank, however, would also be empowered to issue other directions for resolution, appoint or approve for appointment, authorities or committees to advise the banking companies for stressed asset resolution.
Jaitley introduced the bill after facing protests in the House by the opposition. Just before the bill was introduced, Trinamool Congress member Sougata Ray alleged that the bill is a "desperate step by a desperate government".
Adding to this, Ray demanded that the bill be referred to the Parliamentary Standing Committee.
Reverting on the issue, Jaitley said that some of the issues raised by the opposition do not relate to the introduction of the bill and would be dealt with when the bill comes up for a discussion.
Moving on fast-track, the RBI had in June identified 12 large loan defaulters who account for 25 per cent of the total bad loans in the banking sector.
Jaitley introduces bill to replace Banking Regulation Ordinance