Finance Minister Arun Jaitley will leave here tomorrow evening on a six-day visit to Japan during which he will seek enhanced foreign investment in India, especially in its infrastructure and manufacturing sectors.
Soon after reaching Tokyo on May 29, he will hold meetings with the CEOs of major Japanese companies, including Softbank and JBIC.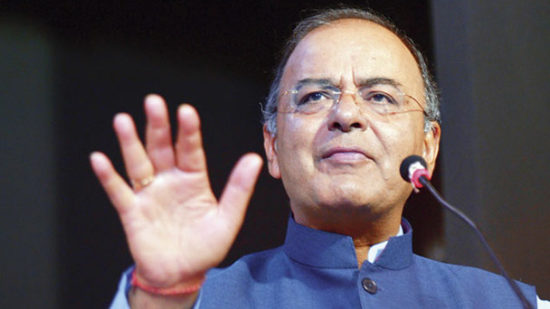 On May 30, Mr. Jaitley is scheduled to attend the 22nd International Conference on "The Future of Asia" organized by Nikkei Inc. In the afternoon of that day, he will meet Japanese Prime Minister Shinzo Abe and the Minister for Economy, Trade and Industry (METI) and the Minister for Health.
Mr. Jaitley is slated to meet Mr. Osamu Suzuki, the chairman of Suzuki Motor Corporation in the morning of May 31.
In the afternoon of that day, he will deliver the keynote address at a roundtable on India's National Investment & Infrastructure Fund (NIIF). In the evening, he will have meetings with the President, GPIF (Government Pension Investment Fund), Mr. Norihiro Takahashi and the President and CEO, JOIN (Japan Overseas Infrastructure Investment Cooperation for Transport and Urban Development), Mr. Takuma Hatano.
On June 1, the Finance Minister will have meeting with CEOs organized by JIBCC (Japan-India Business Cooperation Committee). He will also hold meetings with the President, JICA (Japan International Cooperation Agency), Mr. Shinichi Kitaoka and Chairman, Hitachi, Mr. Hiroaki Nakanishi (Chair, Committee on South Asia, Keidanren).
In the afternoon, he will attend the IIES Symposium on Indian Economy before leaving for Osaka, where will meet Indian organizations at India Club.
On June 2, Mr. Jaitley will deliver a Lecture on "India: Political, Social and Economic Change (TBC) at Osaka University. In the evening, he will address the "Make In India" Investment Promotion Seminar. Thereafter he will meet select Japanese CEOs and a CII delegation.
Mr. Jaitley will travel to Kyoto on June 3 and hold meetings with the President, ICIJ (The Indian Commerce & Industry Association Japan), Sr. MD, SMBC (Sumitomo Mitsui Banking Corporation), CEO, Eastspring Investments, and others.
Jaitley to pay six-day visit to Japan to woo investors