Bengaluru: With an aim of expanding its business in India and neighbouring countries, Kyosan Electric Manufacturing Company Ltd, Japan, last year acquired 36 percent shares in TVM Signalling and Transportation Systems Pvt. Ltd. (TSTS) based in Karnataka's Bengaluru city.
TSTS, a Kyosan subsidiary, provides engineering solutions to strengthen transportation networks around the world and is responsible for installation of Japan-made electronic interlocking devices in the Indian railways infrastructure.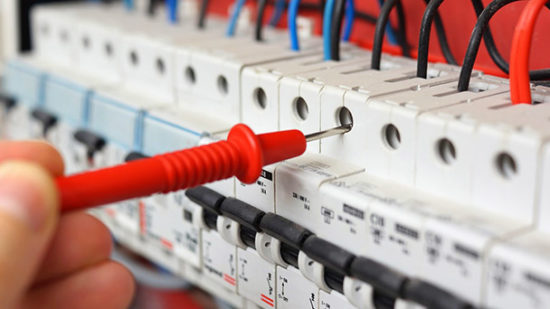 Kyosan, which will celebrate its 100th anniversary next year, is looking forward to be a part of the technology upgradation plan of the Indian railways with the help of its local partner.
"India is the fourth largest railway network, so we are total railway signalling supplier. So, this market is very promising," said Kyosan India Pvt. Ltd. Managing Director Heita Takeyama.
TSTS now offers and develops signalling systems with advanced equipment provided by Kyosan.
The company has an excellent design department, which has technically competent resources for the designing of signalling systems. It has separate teams for handling Indian and overseas designs.
After partnering with Kyosan, TSTS has become a major provider for all kinds of signalling equipments that include EI, relays, point machines and signals.
In the six years since its formation, TSTS has completed more than 265 commissioned stations.
TVM Signalling and Transportation Systems Pvt. Ltd. Managing Director Gopalakrishnan P said the Indian Railways require this product for operation so that lot of maintenance expenses can be reduced.
"Once we understood the products feature, we thought that this is the right product for the Indian railways. So, we started really going it aggressive to bring this product as soon as possible," he added.
Takeyama on his part said our system is having very low rate failure as compared with other products of the competitors.
"So, it eased out our products to reduce the accidents," he added.
The government is promising to use technology to give the Indian Railways a much needed digital makeover and transform it into a modern, more secure and consumer-friendly service.
Enhanced signalling technology at over 7,000 railways stations indicates a better growth opportunity for TSTS.
TSTS has also expanded its business in Bangladesh, Malaysia, UK, Australia and the United States.
In partnership with Kyosan, TSTS has a vision to provide cost-effective and innovative solutions for signalling systems to railways and other transportation networks around the globe. Not only railway technology, Japanese firms are leading in health sector.
Since its being invented more than 80 years ago, "Salonpas" has been the favorite item for the patients, who need to relieve stiffness or pain in the shoulder or muscles. The "Salonpas'day" event was held on May 18 in Tokyo. The schedule of May 18 came from the closeness of its pronunciation in Japanese -"healing stiff shoulders." It was based on the combination of the pun of 5 and 18 in Japanese.
Named as "Healing Stiff Shoulders' Day," this day was registered with the Japan Anniversary Association in 2015. The event location was crowded with samples passed to the guests and activities such Trick Art.
Sticking on something and healing is part of Japanese culture. Salonpas has been used in many countries. The brand has been registered in more than 100 countries. Currently it's safe to say it has become a common term in the world. The event of celebrating the Salonpas Day has been held in many Asian countries as well.
In Vietnam, it was a large event and lasted four days. Other than sampling, the activities such as Salonpas gymnastics were held.
In Indonesia, more than 140 Hisamitsu employees participated in the sampling event held in 13 places.
It wasn't only held at crowded locations such as shopping centers, squares and roads; but also in offices.
On top of it, aerial photographs were held for the 40th anniversary of Hisamitsu.
Sampling was conducted in more than five cities in the Philippines. It became an opportunity for many to get to know "Salonpas".
From this year, as a worldwide event, the Salonpas Day was held in over 70 cities of 12 countries.
The Salonpas Day was created with the thoughts of "Salonpas" for contributing to the health of the people in the world.
Japan's Kyosan join hands with TSTS to cater to Indian market