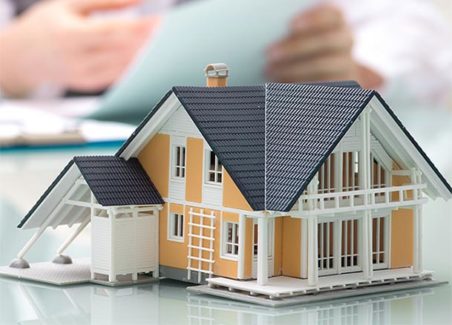 New Delhi (PTI): Global property consultant JLL announced the sale of its India residential brokerage arm to its former country head Anuj Puri for an undisclosed amount.
Puri, who quit JLL India in February after serving 10 years in the company, had 50 per cent stake in the brokerage arm Jones Lang LaSalle Residential Pvt Ltd (JLLR). He has now acquired the remaining shares to take full control.
Announcing this deal, Puri said he has acquired JLLs housing brokerage arm in India, which has a team of about 250 people including 200 brokers across eight major cities.
"JLLR is a profitable company and it posted a revenue of about Rs 70 crore in 2016 calendar year. We will invest about Rs 100 crore to expand our offline brokerage business," Puri, the new Chairman of JLLR, told PTI.
However, he declined to comment on the deal value.
The brokerage will also invest on building its own online platform or acquisition of any technology firm, he added.
JLLR has a business model of online property marketing, backed by complete offline brokerage support.
"We will initially retain the JLLR brand but later rename it to reflect the new ownership structure," Puri said.
Ashwinder Raj Singh will continue in his role as CEO of JLLR.
JLLR is targeting a revenue of Rs 100 crore in 2017 and Rs 1,800 crore in the next five years, Puri added.
"After 10 incredible years with JLL, its now time to build something new and Im very much looking forward to focusing on the exciting opportunities in India?s residential sector," a JLL statement quoted Puri as saying.
Puri had joined JLL in 2007 when his company Trammell Crow Meghraj (TCM) merged with JLL India. He has total 22 years of experience in the Indian real estate sector.
After Puri quit the company, JLL India appointed Ramesh Nair as its new CEO and Country Head with effect from March 1.
"With his impeccable track record in Indian real estate and his passion for the residential sector, Anuj is exactly the right person to continue to build this business and we wish him every success in his future endeavours,? Nair said.
JLL said it is a strategic move to focus on new growth areas for India business and it will continue to offer best- in-class real estate advice and services to clients.
While the housing brokerage arm will be under new ownership, JLL said it will continue to provide consulting, advisory, valuation, research, property management, project and development services, and capital markets services for residential developers.
"JLL India has incubated the residential brokerage division over several years. Anuj has shaped it with his trademark passion and expertise and Im sure its success will continue," said Anthony Couse, CEO, JLL Asia Pacific.
JLL would continue to grow its India business and it has the right team and structure in place to deliver on ambitious growth plans, he added.
JLL is Indias leading real estate consulting firm having a presence in 11 major cities and with 9,000 employees. The firm has extensive expertise in the office, retail, industrial, hotels, logistics and land sectors.
JLL India sells residential brokerage business Anuj Puri