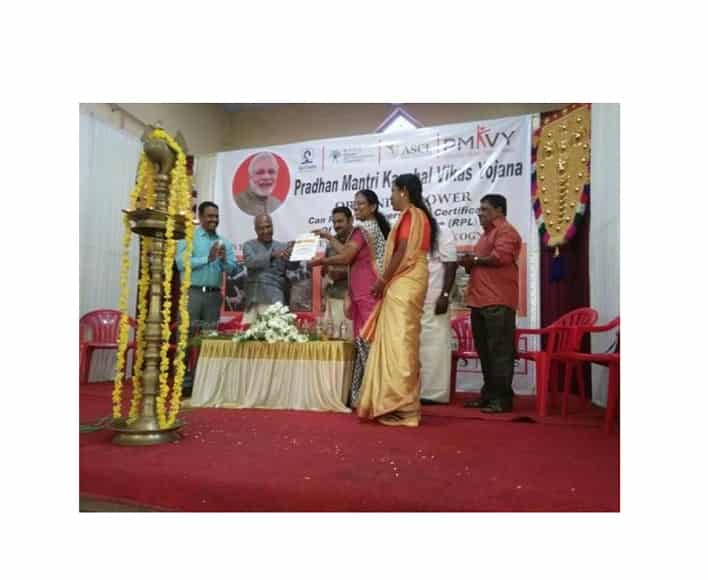 Pallichal, Kerala, 14 March 2017/Businesswire India//– IL&FS Skills Development Corporation Ltd (IL&FS Skills) a joint initiative of IL&FS Education & National Skills Development Corporation (NSDC) launched Recognition of Prior Learning (RPL) programme in the Agriculture sector under Pradhan Mantri Kaushal Vikas Yojana (PMKVY), the flagship scheme of the Ministry of Skill Development & Entrepreneurship (MSDE), Government of India at IL&FS Institute of Skills, Kerala located at Pallichal on 4th Feb, 2017.
The ceremony was attended by Shri O Rajagopal, Honorable MLA Kerala, Sri Vipindas D, Head Skill Initiatives – Kerala, IL&FS Skills Development Corporation, Mary Simson, Manager Vegetable and Fruit Promotion Council Keralam (VFPCK), Kamalasanan Pillai, Master Trainer – Agriculture IL&FS Skills and candidates of Agri RPL. Recognition of Prior Learning (RPL) aims to align the competencies of the unregulated workforce of the country to National Skills Qualifications Framework (NSQF), which is a competency based framework that organizes all qualifications according to a series of levels of knowledge, skills and aptitude. RPL is a platform to provide recognition to the informal learning or learning through work to get equal acceptance as the formal levels of education.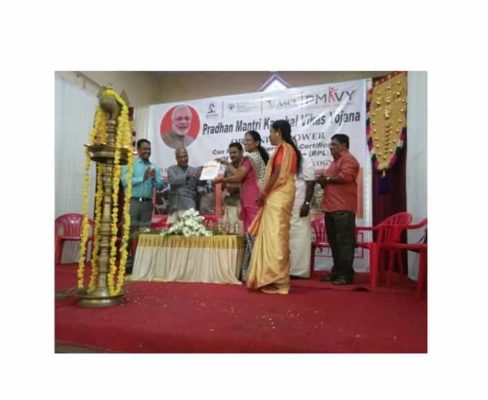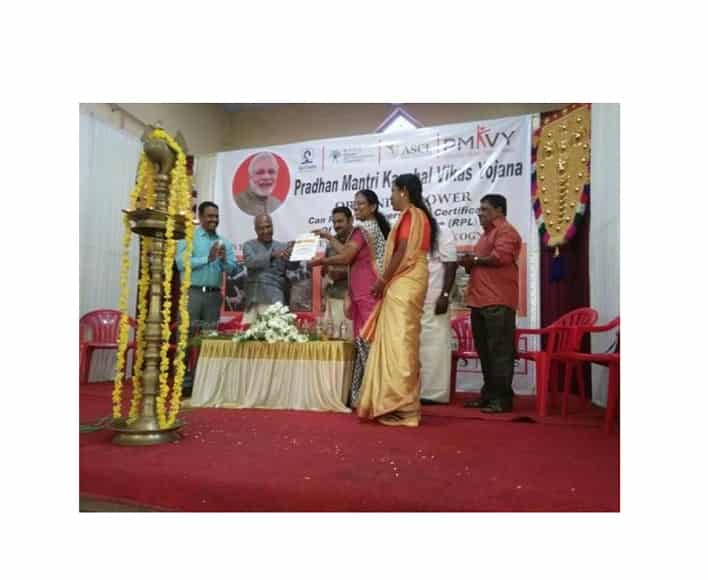 The programme aims to impart skills training for existing workers to align the competencies of the unregulated workforce to the NSQF under PMKVY 2.0 RPL scheme. RPL focuses on enhancing the career/employability opportunities of an individual as well as provide alternative routes to higher education. It also envisages to provide opportunities for reducing inequalities based on privileging certain forms of knowledge over others. It is a process of assessment of an individual's prior learning to give due importance to learning as an outcome rather than learning as process.
The Project Launch Ceremony focused upon the first batch launch in the region. The candidate welcome kit, which includes the T-shirt, cap, trainee kit etc, were distributed to the candidates. The domain books were also distributed to the candidates. The launch ceremony included the welcome speech for the candidates from the guests and the trainers. The MLA also shared the importance of agriculture and self owned agricultural activities in our modern society and various technologies for knowledge enhancement of the candidates.
IL&FS Skills has conducted RPL program for multiple sectors including Agriculture, Apparel, Leather, Tourism & Hospitality, RPL of Rashtrapati Bhawan employees, CRFP jawans and street vendors through FSSAI in past as well, under the aegis of NSDC, and MSDE. This initiative of RPL under the PMKVY is expected to enable a large number of Indian youth to take up industry-relevant skill training, which will help them secure a better livelihood.
Launch of RPL (Agri) Under PMKVY by IL&FS Skills at Kerala