Lockheed Martin Corp. is leaning toward the Tata Group as a potential partner to build its flagship F-16 as India looks to modernize an aging fleet of fighter jets.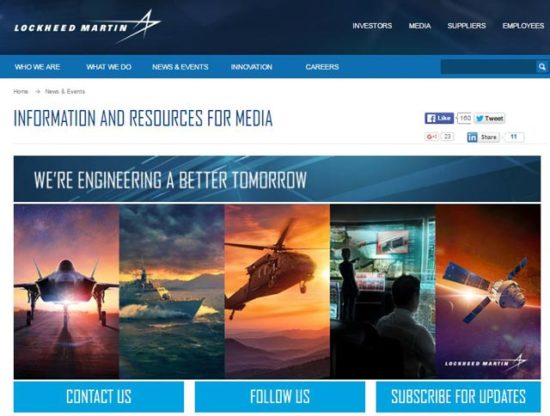 "Naturally we would gravitate to Tata," George Standridge, Lockheed's vice president for Aeronautics Strategy and Business Development, said in an interview in New Delhi on Wednesday when asked about production of F-16s. "We know them well and we have worked with them well."
Lockheed, Boeing Co. and Saab AB are all manoeuvring for the next big fighter jet contract in India, which may be announced sometime in the next year. India still needs hundreds of warplanes after Prime Minister Narendra Modi scaled back an order for Rafale jets due to disagreements over price.
About a third of India's 650 fighter jets are more than 40 years old, putting the nation's defences at risk as neighbouring China bolsters its military capabilities. Replacing them with planes made locally would improve security and help achieve Modi's goal of transforming India from the world's biggest weapons importer into a global hub for defence manufacturing.
Lockheed and Tata Advanced Systems Ltd have had a joint venture since 2012 to build tail sections and wing-box components for the C-130 cargo plane's global supply chain. Tata Advanced Systems had no comment on a possible tie-up with Lockheed to build F-16s, according to a spokesperson.
Lockheed eyes Tata as F-16 partner for next big India jet deal