– Endorsed by Deepika Padukone for its Rich Lifestyle and Luxurious Offerings
– Conceptualized as Finest Luxury Weekend Homes in a River Side Golf-basedDevelopment – First in India
– Bringing Together World-renowned Partners Greg Norman and Christopher Charles Benninger for the First Time in the Region
Expanding its footprint in the weekend homes offerings, Lodha Group, India's No.1 real estate developer, has launched 'The Reserve'. Set within the 100-acre luxury resort of Lodha Belmondo, on the banks of the Pavana river, The Reserve is an exclusive gated enclave with 28 villas and six residential towers, all commanding spectacular golf course views and offering the impeccable hospitality of a private members' club. Bringing world-renowned partners for the first time to the region, The Reserve at Lodha Belmondo offers luxurious three and four bed residences, Sky Duplexes and Golf Villas.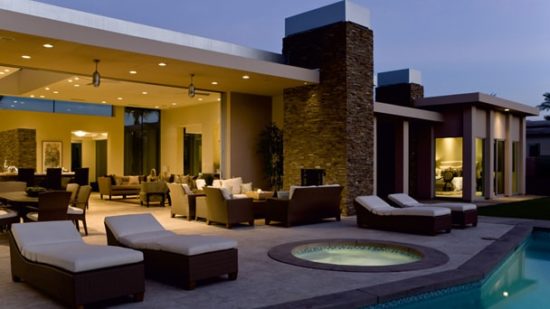 The development is strategically located on the Mumbai-Pune Expressway. A short drive from Lonavala or Pune, and a breezy two-hour drive from Mumbai, The Reserve is easy to reach, yet reassuringly private and secluded.
Residences at The Reserve, designed by world-renowned architect, Christopher Charles Benninger, offer extravagant views of a 45-acre golf course, 90-acres of lush green open spaces, Pavana River and Sahyadari mountains. The 9-hole golf course designed by the legendary golfer Greg Norman, exceeds global standards, enabling gradations from easy to moderate to challenging, and an opportunity to experience the finest professional equipment and training facilities. Additionally, the Pavana River, which flows alongside the golf course will have a kilometre long riverside promenade and boating facilities.
Speaking about The Reserve, Prashant Bindal, Chief Sales Officer, Lodha Group said, "In alignment with our vision of 'Building a Better Life', we are pleased to present 'The Reserve' as a perfect antidote to city life. The Reserve is a perfect weekend destination where one can simply come to unwind and recharge, preparing for the coming week. With its differentiated offerings, The Reserve at Lodha Belmondo has given a substantial impetus to demand within Mumbai and Pune. On construction front we are already at an advanced stage with various amenities like The Country Club with a private theatre, swimming pool, games room, fully equipped gymnasium, juice bar and more are fully operational. We are now working towards completion of the golf course within few weeks along with other lifestyle amenities."
Speaking about the lifestyle at The Reserve, Deepika Padukone said, "This is a perfect weekend getaway. Away from the hustle and bustle of the city, yet not very far. And there is so much to do here, that it just can't get monotonous. A game of golf at a 9-hole Greg Norman golf course or quality time with family by the riverside promenade is the perfect way to unwind. I can spend my weekends blissfully here as it perfectly fits my active and busy lifestyle, be it sports or leisure. I recently spent 2 days here and it was an absolute delight. I enjoyed every bit of it. I feel the vision that Lodha has setup with this weekend project will completely change the way people look at their weekends. One can simply get here over the weekend to rejuvenate and get geared up for the coming week."
For an ultimate private luxury experience, The Reserve offers access to a private member's club, a 5-star hospitality service with a dedicated 24×7 resident manager, a private helipad and the finest therapies at a world-class spa by Evason by Six Senses. On account of large open spaces, the air quality in this neighbourhood (AQI of less than 70) is far better than any other city inIndia (including Mumbai and Pune) and even neighbouring regions, making it almost at par with leading cities like New Yorkand London.
Weekend destination with luxurious amenities
Six luxury towers comprising of three and four bed residences, sky duplexes and 28 golf villas (2 towers of 3 bed luxe, 2 towers of 4 bed and 2 towers of sky duplexes)
45-acre, 9-hole golf course designed by

Greg Norman

90 acres of lush green open space on the banks of river Pavana
A private members' club with a swimming pool, games room, gym, party lounge, library, 24×7 resident manager on call, concierge and valet services
50,000 sq. ft. Country Club managed by Evason – international hospitality group by Six Senses equipped with 10,000 sq. ft. spa, games room, fully equipped gymnasium, a private theatre, restaurant and a party hall
Multi-purpose courts for sports, a full-sized cricket ground, an organic farm, amphitheatre, helipad and more
Lodha Group Launches 'The Reserve' at Lodha Belmondo