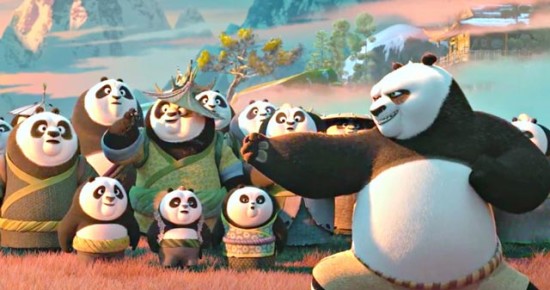 Mumbai: With animated film 'Kung Fu Panda 3' having released in theatres, McDonald's India will provide the fans an opportunity to bring to life the spirit of the film through their latest campaign.
McDonald's India (West And South) director of marketing Kedar Teny said, "As per the recent report released by a leading online portal, Chinese is India's 2nd most preferred cuisine. We have a long standing association with Kung Fu Panda franchise and with the 3rd installment rolling out, we will celebrate a movie vertigration wherein for the first time we will introduce a new Chinese menu starting at Rs 35 and introduce a thematic packaging for all the offerings under the new menu."
The in-store décor of McDonald's outlets and merchandise will also see a makeover inspired by Po and China, as well as a host of exciting activities.
"The McDonald's 'Kung Fu Panda' Happy Meal is all about having fun and we are excited to give kids the opportunity to recreate the adventures of Po and the Furious Five not only with this unique collection of Happy Meal toys, but by providing kids with an awesome online and offline experience that is both entertaining and energizing. This is yet another endeavour undertaken by the brand to extend the 'I'm lovin it' experience to our patrons," said Teny.
The new Chinese menu comprises two new Schezwan Burgers (McVeggie Schezwan & McChicken Schezwan), a snaky Chilli Paneer Pockets and an exotic Passion Fruit McFlurry for the South & West region in India.
The McDonald's 'Kung Fu Panda 3' commercial, produced by Leo Burnett, celebrates Po's love for Kung Fu and food in a fun and larger than life execution. It starts from the Jade Palace – the land of Kung Fu in Po's world – showcasing his Dragon Warrior skills to prepare the Schezwan burgers with much gusto. As the burgers take shape and the Chinese menu is revealed, we see Po & the Furious Five excited to order the new products.
McDonald's India welcomes movie 'Kung Fu Panda 3' with Chinese menu