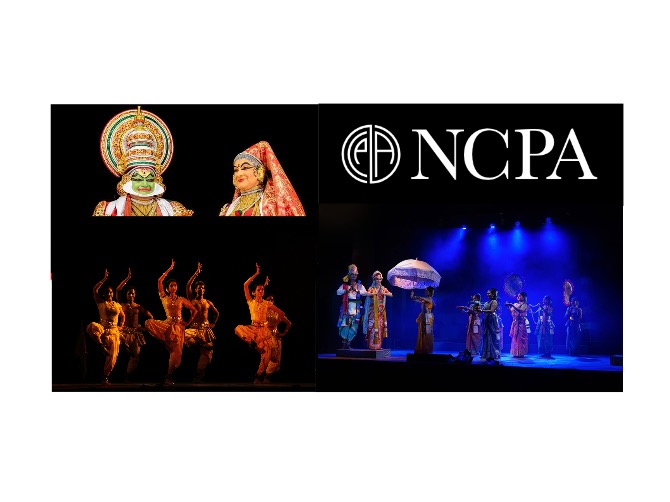 India's diverse dance forms take centerstage at the NCPA's annual Nakshatra Dance Festival
Hyderabad, 22nd September 2023: The National Centre for the Performing Arts, as a part of its constant endeavor of promoting and preserving the country's cultural heritage, is proud to present yet another edition of the Nakshatra Dance Festival, featuring a unique line-up of contemporary and classical dance forms from several parts of India. The three-day festival from the 6th to the 8th of October is an initiative to celebrate the dancers, their body of work and their illustrious efforts to uphold the country's rich cultural versatility. The event promises a visual treat for the audience in Mumbai who will be transported to other Indian states and mythological eras through the eye-catching choreography and compelling storytelling.
Nakshatra aims not only to provide a platform for artistes across several remote parts of the country, but also to delve into the socio-cultural aspects through their dance and generate key conversations to enable change. The festival is set to exhibit six thematic performances by six different dance troupes, – 'Storm Before The Calm' – Bharatanatyam by Rama Vaidyanathan & troupe, 'Shrimanta Yogi' – Bharatnatyam by Vaibhav Arekar & Sankhya Dance Company, 'Chitrangada' – Rabindranritya by Sruti Performing Troupe & artistes from Shantiniketan, 'Adviteeyam' – Odissi by Ratikant Mohapatra's Srjan, 'Let It Flow' – Kathak by Anart Foundation & Ishira Parikh & Maulik Shah and  'Kalyanasougandhikam' – Kathakali by Margi from Kerala. The festival also offers immersive dance workshops on Rabindranritya and Kathak.
Speaking on the NCPA's much-awaited annual dance presentation, Swapnokalpa Dasgupta, Head – Dance department, said, "The Nakshatra Dance Festival is a kaleidoscope of classical dance forms, each steeped in tradition, yet constantly evolving. The themes keep changing, from abstract to contemporary, from recreating classics to exploring a completely new production, from established artistes showcasing works commissioned by the NCPA to sought-after troupes presenting a full-fledged dance-drama with multiple characters. Along with presenting traditional dance forms, the festival also provides Mumbaikars a rare chance to witness dance forms like Kathakali, and Rabindranritya from Tagore's Santiniketan. Our endeavour is to ensure that the audience experiences the full spectrum of India's dance heritage."
Nakshatra is yet another expression of the NCPA's belief in the power of art in fostering a deeper appreciation for artistes, enriching society and connecting people with their roots.
About The NCPA
The National Centre for the Performing Arts (NCPA), Mumbai, stands as India's eminent cultural institution, dedicated to promoting and preserving the arts. With its state-of-the-art facilities and diverse programming, the NCPA has nurtured India's finest artistic talent and remained at the forefront of the nation's vibrant arts and entertainment scene.
Link: https://www.ncpamumbai.com/event/rama-vaidyanathan-sruti-performing-troupe-ncpa/
Read More Articles on Estrade Media
India's diverse dance forms take centerstage at the NCPA's annual Nakshatra Dance Festival