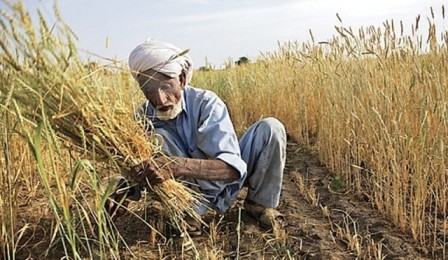 National Collateral Management Services Ltd (NCML) has launched its wholly owned subsidiary, NCML Finance Pvt. Ltd (NFin).
National Collateral Management Services Ltd (NCML) has launched its wholly owned subsidiary, NCML Finance Pvt. Ltd (NFin). NFin is an RBI registered Non-Banking Finance Company (NBFC) with focus on rural and agri-business finance.
In the context of this unbanked segment and its own rural outreach and brand goodwill in the agri-value chain, NCML has formed NFin. The NCML Board has committed an equity of Rs. 3350 million (US $ 50 million) to NFin. The large equity commitment has been made possible through the full support and backing from Fairfax India, which has majority ownership and management control of NCML. This makes NFin one of the few NBFCs to begin operations with such a large capitalization.
While NFin intends to offer a complete suite of financial products in the agri and rural domain going forward, it will initially start its operations by offering loans against Warehouse Receipt for commodities kept in custody of NCML as a warehouse man and collateral manager.
During the launch, MD and CEO of NCML Sanjay Kaul said, "We see a space for micro-finance solutions and hence, the pan-India presence of NFin will try to bridge the unmet credit gap. We will focus on credit cycle and commodity transaction cycle."
NABARD Chairman Dr. Harsh Kumar Bhanwala, the Chief Guest for the launch, said, "This is the first time NABARD is financing a private NBFC. In future, we are ready to tie up with any enable platform working in rural and agri-business finance sector and for the welfare of the farmers."
Talking of the pan-India reach, CEO Kaul said, "NFin is a subsidiary of NCML and NCML already has a presence in 1600 rural locations with own services and warehouses. Hence, NFin will fully utilize NCML bandwidth to reach out to the needy farmers."
NCML Finance Key differentiators

Backed by rich insights developed by its parent, NFin has built a unique risk based technology platform, where based on the variety, grade, liquidity and volatility in the commodity, the loan values are appraised and margins calculated on a real time basis. The technology significantly reduces loan processing time and also provides a dynamic and higher loan to value (LTV) ratio to the borrowers with least operational hassles.
The platform uses the latest eKYC and eSign processes wherein using Aadhar the borrower is immediately authenticated by the UIDAI database. This results in significant reduction in the number of documents to be taken from the borrower and also eliminates the need for fixed income document proofs, which is a major deterrent for small and marginal farmers.
Given NCML's lineage, NFin understands the nuances and sensitivities of the commodity market. Going forward, NFin envisages capturing the entire chain through its unique technology based products suited to farmers, warehouse and cold storage owners and other agri chain facilitators.
NCML launches NCML Finance