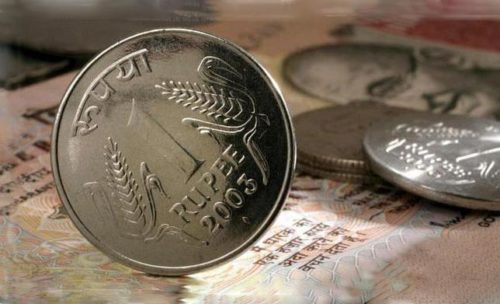 New one rupee notes with a multicoloured look will soon be put in circulation by the Reserve Bank of India, the RBI announced on Tuesday.
"The Reserve Bank of India will soon put into circulation currency notes in one rupee denomination," an RBI release here said.
"The notes have been printed by the Government of India. The existing currency notes in this denomination in circulation will also continue to be legal tender," it said.
"The colour of One Rupee currency note shall be predominantly pink green on obverse and reverse in combination with others," it added.
Elaborating on the design of the note, the central bank said it will bear the signature of Economic Affairs Secretary Shaktikanta Das.
"The numbering shall be in black at right hand bottom portion of the note," it said.
On the reverse side, the year '2017' is mentioned.
"There is also representation of One Rupee coin with rupee symbol having floral design, and the surrounding design consists of the picture of 'Sagar Samrat' the oil exploration platform," it added.
New Re 1 notes to be circulated soon by RBI